Regular Indian Autos Blog readers would be aware that the 2013 Suzuki Swift facelift was leaked nearly a month ago. Following that, Suzuki have sent us their images and the news release confirming the update today.
2013 Suzuki Swift exterior:
As we said earlier, the LED daytime running lights in the front bumper (which seem to be a direct lift from the Hyundai i20) is the only giveaway that this is a facelifted Swift. Apart from that, Suzuki is also offering a high mounted LED stoplight.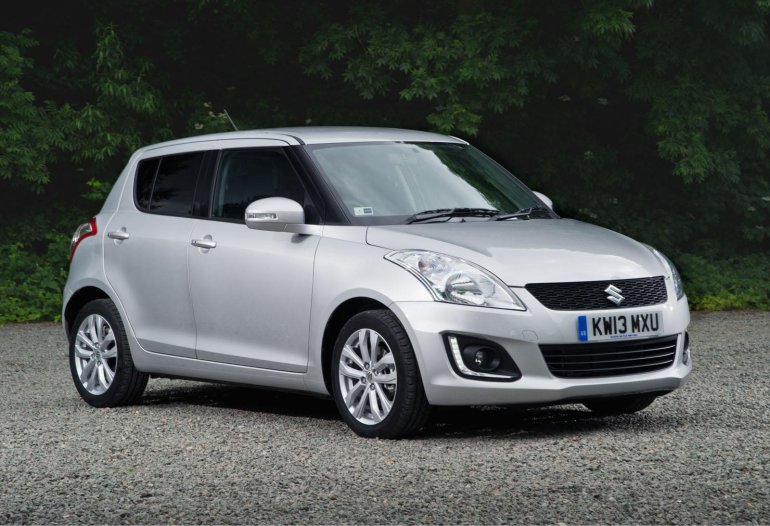 Silver detailing to the lower front bumper completes the list of updates. For the UK markets, Suzuki has introduced a new Boost Blue Metallic color. For non-alloy wheel versions, the wheel covers are different.
While we can hear many of you saying that these additions can hardly be considered as a cosmetic makeover, Suzuki believes that the styling of the Swift is still fresh.
2013 Suzuki Swift interior: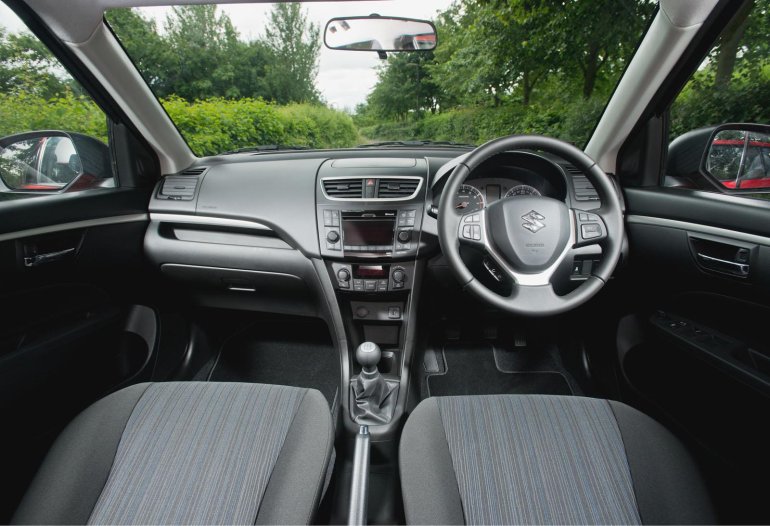 The following details are new inside the 2013 Suzuki Swift -
Newly designed seat fabrics with blue and grey lined accents

Auto Up function for driver side power window
Power folding wing mirrors
Auto headlamps
When the Swift entered India, certain features were removed. We think Maruti may consider including them now, given that they are found in the competition. These features include a Push Button keyless start, cruise control and Bluetooth connectivity.
Head to Page 2 for the Engine Specifications and the image gallery.
2013 Suzuki Swift engine: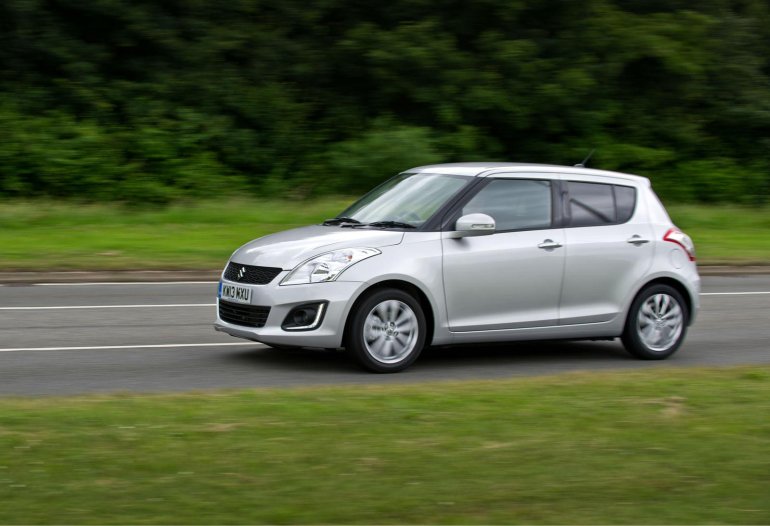 The Swift continues to use the same 1.2-liter K-Series petrol engine and 1.3-liter DDiS diesel engine. However, the diesel seems to have been retuned in the facelift. CO2 emissions have reduced from 109g/km to 101g/km and fuel efficiency has improved by 7% with the UK version claiming 72.4mpg (25.63km/l).
2013 Suzuki Swift Image Gallery
The price list for UK along with the press release have been updated on the next page.
2013 Suzuki Swift Press Release
[Head to Scribd if you're unable to view the document above.]