AutoinCar reports Nissan' next generation Teana will be launched by the end of 2013. Codenamed W42L, the Honda Accord rivaling Teana was rendered recently by a Japanese magazine. It carried design idioms from the 370Z and other smaller cars in the Nissan portfolio.
The new Teana will serve as the Altima in certain markets with minor changes to body panels and interior trim. The front fascia will be different but realistically, both models will be one and the same. Right now both these are independent D-Segment cars and blending them is similar to the Nissan Sunny-Nissan Versa plan (one model serves with two nameplates)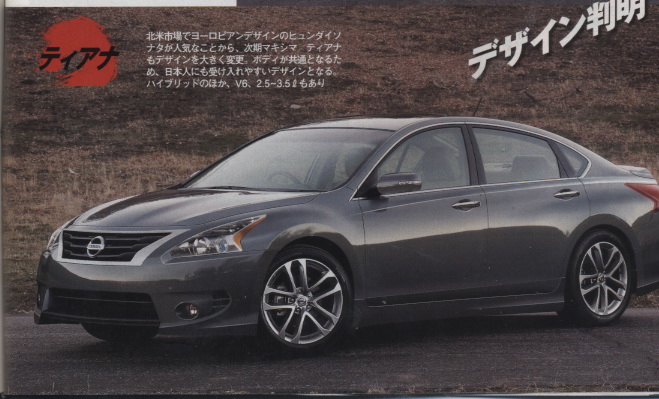 We haven't heard anything from Nissan India on CKD plans for the Teana. We heard that the company is interested in assembling both CBU models X-Trail and Teana now that they have the provision in Oragadam. Will Nissan continue using the CBU channel and switch over to CKD when the next gen models are available?
Source - AutoInCar.com