The upcoming so called time machine – Mercedes S class has been continuously testing since the last year. Because of which it is an avid topic of discussion for spy photographers and rendering artists all across the globe. As the testing nears its end, more and more camo is dropped and rendering artists are literally feeding of such stuff.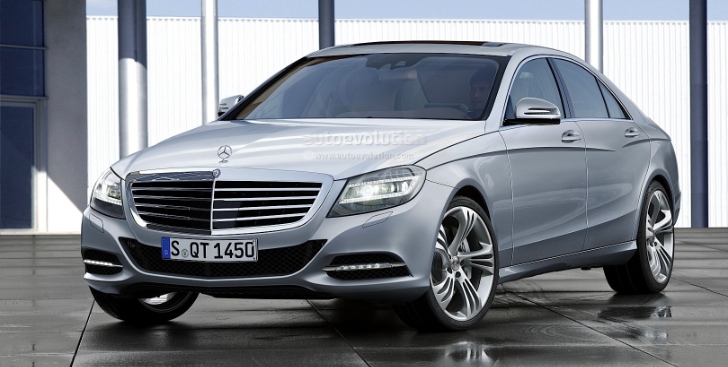 Thanks to our friends at AutoEvolution, we bring you yet another rendering of the 2013 Mercedes S Class which looks very much close to production. As one can see, the front fascia is a complete revamp from the outgoing model. The headlamps are more rectangular keeping in tradition with the new design language. LED strips below the headlamps is becoming more of norm these days. Extensive art work can be seen on the side profile of the new S class.
The new S class will not be a standalone model. The future S-Class family will comprise six models: the standard one, a long wheelbase version, two Pullman ultra-luxury ones, a coupe that will replace the CL, as well as a cabriolet. It will have some never-heard-of technology such as autonomous driving, a new airbag system, a new COMMAND system along with the regular ones such as rain sensing wipers, auto headlamps, collision mitigation system
Stay tuned for more updates on the 2013 Mercedes S class.
[Source: AutoEvolution]