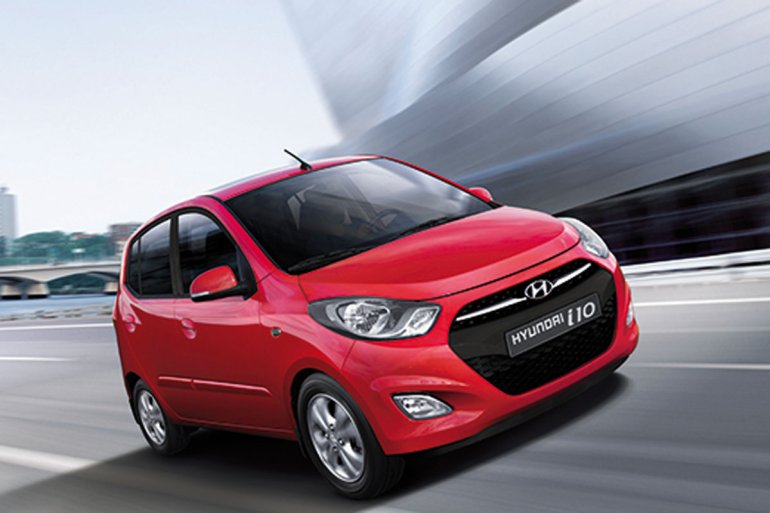 Hyundai has discreetly unveiled a subtly different Hyundai i10 as the 2013 MY in Netherlands, according to Dutch website Autoweek.nl.
The website explains that the A Segment is one of the toughest markets to crack and frequent updates are vital to the health of a product.
The 2013 Hyundai i10 gets black window frames, dark tint on the headlights and blackened front grille. The car's interior or powertrain department have not been modified. The car retails with a 1L petrol engine that makes 69hp or a 1.2L engine with 85hp, both in Kappa avatars.
Prices for the 2013 Hyundai i10 start at 8,495 Euros (6.1 lakh rupees), and the air-conditioned i-Drive Cool variant sets the buyer back by 9,995 Euros (7.2 lakhs). The i10 competes with the Citigo, Spark (Beat), Aygo and the Sandero, all of which have been refreshed in recent months.
Hyundai is deep into the development of the next generation i10. The all-new i10 (codename - BA) looks good for a Frankfurt 2013 premiere and to appear in dealerships around the world from December 2013. Test mules have been spotted around the Chennai factory and in snowy regions of Europe. The new i10 will be strapped with a compact 1.1L diesel engine employed on the UK market i20. Inferences one is able to make from analyzing spyshots are that the new i10 gains a slightly more upmarket interior featuring height-adjustable headrests and improved plastics and interfaces.
Volkswagen India tried a similar strategy with the Polo and Vento, endowing its bread and butter models with blackened headlights and equipment upgrades. Will Hyundai India go down the same road by launching this mildly refreshed i10 next year before the all-new model steps in? Launching a refresh months before the arrival of the next generation model is not new to Hyundai India. They used this strategy to good effect when they launched the Verna Transform months ahead of the Fluidic Verna's touchdown.
[Source - Autoweek.nl]