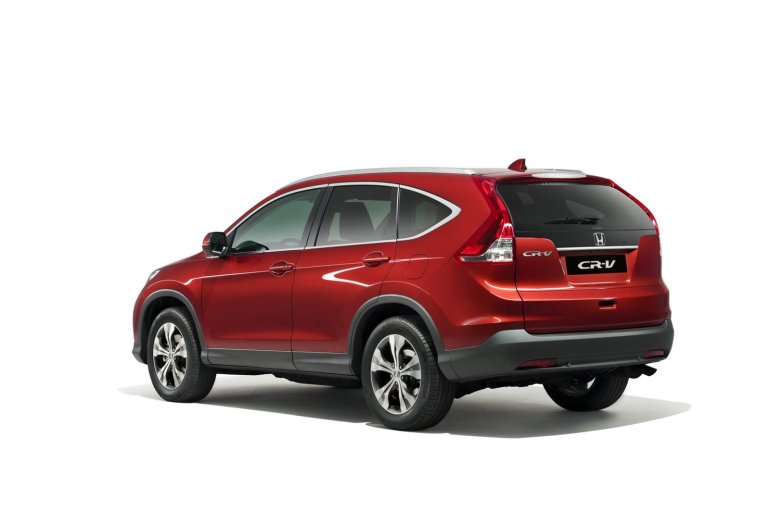 Earlier this week, our friends at OnCars.in reported that Honda CR-V's fourth generation model, has begun testing in India. Today, sources with knowledge on cars testing in India said the new CR-V has landed on Indian roads. He could however not verify if the car is here as part of a larger testing program or whether Honda's testing this model for the Indian launch. The example was spotted in Maharashtra.
The last generation CR-V had no where to go because of the depreciating rupee and the spike in petrol prices.
The new CR-V was first unveiled at the 2011 Los Angeles Auto Show and Europe too got its reworked CR-V recently. The European CR-V gets two engines in its arsenal -
 2.2L i-DTEC diesel engine that produces 148hp and 350Nm of torque.
New 1.6L turbo diesel with EarthDreams technology that produces 118HP and 300Nm of torque.
There are two petrol engines too with 2.0 liter and 2.4 liter capacities. Obviously Indians will find the 1.6L diesel engine hard to ignore as that would be the economical option. However the engine that would provide the right balance of power and economy is the 2.2L oil burner. Honda can take lessons from the Toyota Fortuner here - an SUV of that category certainly needs a big engine to tick all the boxes.
Though sources tell ONCars.in that the CR-V tested in India is a petrol-fired unit, Honda has to find a diesel engine to go with it sooner or later.
We ask our readers from Maharashtra to a keep a close watch on the new CR-V. If you get to see one, you know what to do next. :-)
[Source: ONCars.in]