BMW is in the process of face-lifting all their key models before replacements come into picture next year. The BMW X6 has already received a small nip and tuck recently.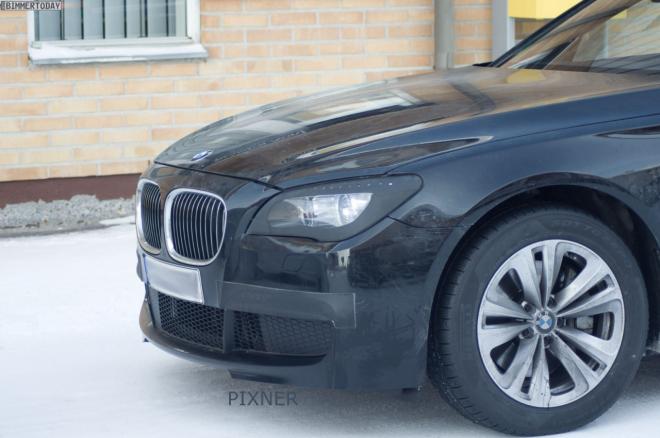 The next in line is the BMW 7 Series which has been testing for the last 12 months. The model caught by Worldcarfans dons an M Sport package.
What's changed on the outside of the 2013 7 Series?
The notable changes include lightly redesigned full-LED headlights and signal indicators on the wing mirrors. The interiors will receive a more range of options in terms of wood, leather and colors.
Under the hood, what's new on the BMW 7 Series facelift?
Most interesting changes will be at the business end. The M sport 7 series will feature a tri-turbo 3.0-liter six-cylinder in-line diesel engine that generates 375 bhp and a massive 740 Nm of torque. The same engine also features in the M550d xDrive Sedan, M550d xDrive Touring, X5 M50d and X6 M50d. The normal 7 series is expected to keep the current lineup of engines although they will be more efficient and kinder to the environment.
Is is new 7 Series heading to India?
It is not clear when BMW India will launch the facelifted 7 Series. The last we heard from our sources was the assembly operations of the current 7 Series was to begin at the Chennai plant shortly followed by the all-new 3 Series in April-May.
More details will follow as the Geneva motorshow nears. The doors of the Geneva Motor opens on the first week of March.
[Source: Worldcarfans.com and Bimmetoday.de]