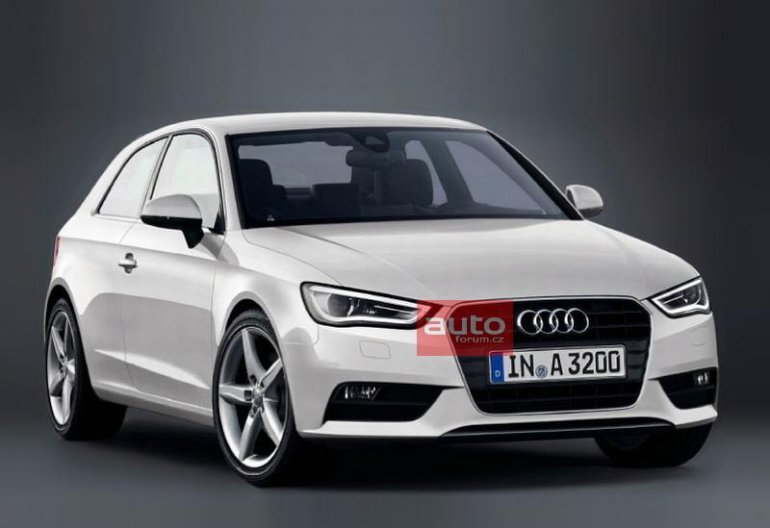 It is business as usual for our friends at AutoForum.cz, who today serve readers with what appears as a leaked official image of the Audi A3 premiering at the Geneva Motor Show in the first week of March.
The relatively familiar looking A3 features a grille that we've come to know from other Audi vehicles, LED-infused headlamps, and a typical Audi stance. Head-on it's quite easy to confuse the A3 with the A4 facelift. A photograph of the A6 played mind games with us last week as we almost took it for an A4 facelift.
Why are we showing you this image? It's a product Audi India is reportedly considering after the launch of the Q3. The hatchback may not be the most practical of options, but the sedan version following the hatch next year can help Audi reach into lower segments.
Under the hood, a mix of petrol and diesel engines from the existing pool of VW Group powertrains is expected to feature. WorldCarFans.com has listed these engines for us -
Audi A3 petrol engine lineup
1.2-liter with 105 PS
1.4-liter with 122 PS to 180 PS
2.0-liter with 211 PS
Audi A3 diesel engine options
1.6-liter TDI with 105 PS
2.0-liter TDI churning out 140 PS and 180 PS
[Source - WorldCarFans.com via AutoForum.cz]