Audi has teased the next generation A3 by showing various angles of the car on its MMI (multimedia display) interface. Regular readers of IndianAutosBlog.com are fully aware of this model's plans. The sedan variant heads to India in the next two years. It is based closely on the A3 concept of the 2011 Geneva Motor Show aimed at recreating a 1990's Audi A4 dimensionally. Audi India displayed the A3 e-Tron concept propelled by an electric motor at the bygone Auto Expo.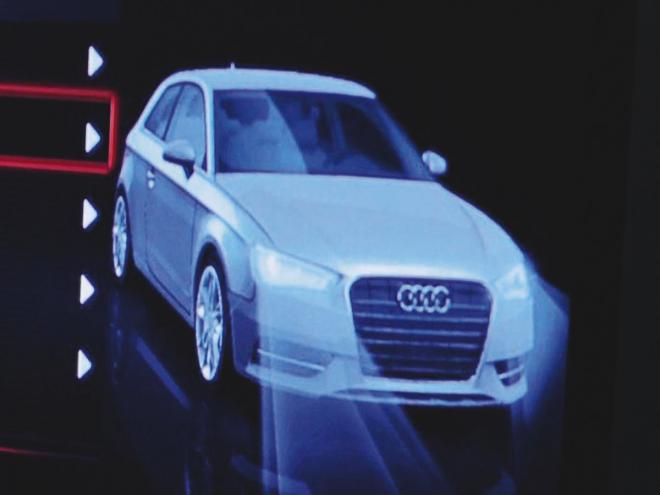 According to reports on popular websites and blogs, the new A3 is coming out in hatch, sedan and cabriolet forms. In the initial stages it will make use of powertrains from existing options in the VW Group. The 2L TDI from the Passat should make the cut. Due to its size, we feel the A3 will be positioned under the Q3 thereby forming the new entry-level barrier for the Audi India range.
The design of the new A3 could be the lowest point in its chapter as it is uninspiring and feels like a minimized and cropped A4 or A6.
[Source - WorldCarFans.com]