Oct 08, 2012 - 8:00am IST
Filed under Mercedes-Benz, Mercedes M-Class
Official - Mercedes ML 250 CDI headed our way on 10th October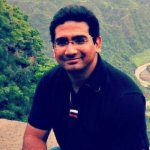 Kaustubh Shinde, They say sooner or later your passion finds you. Sometime in late 2009, I started writing for IAB and ever since then it has been a roller coaster ride for me. An amazing experience that has taught me a lot, taken me to new places, driven some great cars and met some amazing people. When you don't find me on IAB (very rarely), you will find me either at a coffee shop or an eatery or at the nearest gadget store. Hope you enjoy IAB as much as we do!
Back in May, we brought you a juicy news that Mercedes India is planning to launch the ML 250 CDI in India.
Now, we have a confirmation from Mercedes India that the ML 250 CDI will be headed to Indian streets on 10th of October.
Indian Autos Blog has been invited to the witness the roll out and to see the newly inaugurated paint shop in action. Mercedes Benz outsources painting work from Tata Motors' paint booth in Pune.
The ML 250 CDI will be the first locally assembled M-Class in India. The new M Class was launched in India way back in May of this year. India got the ML 350 CDI powered by a 3.0-litre diesel engine that generates 258 PS @ 3,600rpm and an impressive torque of 620Nm between 1,600-2,400rpm.
Even for a price of 56.9 lakhs (ex-showroom), Mercedes managed to receive 100 orders within just a week for a launch. The vehicles were CBU units, flown in from its US plant.
The ML 250 CDI will be powered by a smaller 2.2 liter, four cylinder diesel engine that generates 204 bhp@4200 rpm and 500 Nm of torque between 1600-2500 rpm. This is the same engine that powers the E Class and C Class.
The engine is assembled by Force Motors for Mercedes India. It will be mated to a 7G-Tronic Plus gearbox which will ensure high mileage and quicker shifts.
So a smaller engine and the fact that SUV will be locally assembled; I think you know where this is going -
Mercedes plans to aggressively price the new ML 250 CDI against the Audi Q5 and BMW X3. Expect the price tag to be cheaper than 56 lakhs for sure.
We don't expect Mercedes to skimp on the equipment. So expect ML 250 CDI to be loaded with -
Intelligent Light System
Night View Assist Plus with automatic person recognition
Speed Limit Assist
Lane Keeping Assist
Blind Spot Assist
Distronic Plus adaptive cruise control
Active Park Assist
Reverse camera
Autonomous braking
This move of undercutting the rivals has worked in the past for Audi India when it launched the corporate edition of Audi Q5 just two days before the BMW X3 was supposed to be launched.
Will it work for Mercedes India as well?
Mercedes ML Class Image Slideshow
[can't see the slideshow above? Head over to Flickr]