Sep 01, 2012 - 4:18pm IST
Filed under Audi, Audi Q2
Which Audi Q2 rendering do you like the most?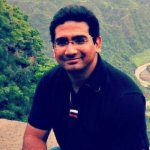 Kaustubh Shinde, They say sooner or later your passion finds you. Sometime in late 2009, I started writing for IAB and ever since then it has been a roller coaster ride for me. An amazing experience that has taught me a lot, taken me to new places, driven some great cars and met some amazing people. When you don't find me on IAB (very rarely), you will find me either at a coffee shop or an eatery or at the nearest gadget store. Hope you enjoy IAB as much as we do!
We are very eagerly looking forward to the Paris Motor Show because Audi is planning to bring in a revolutionary product – Audi Q2 – a sub compact crossover to sit below the Audi Q3. Autoevolution bring us their own versions of this futuristic compact crossover.
To get the full dope on all the details of this upcoming crossover, head to our complete coverage over here.
Despite of environmentalist constantly campaigning against big cars, the SUV species is here to stay. They will evolve into smaller SUVs with more fuel efficient engines inadvertently bypassing the old age criticisms.
The Q2 will be presented is its concept avatar at the Paris Motor Show. If reaction is good, a production version will follow in late 2014 or early 2015.
[Source: Autoevolution.com]