Jul 04, 2012 - 11:04pm IST
Filed under Maruti Suzuki, Maruti SX4
TABCabs launches Maruti SX4 Luxury Cab service in Mumbai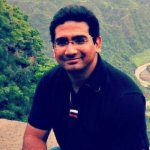 Kaustubh Shinde, They say sooner or later your passion finds you. Sometime in late 2009, I started writing for IAB and ever since then it has been a roller coaster ride for me. An amazing experience that has taught me a lot, taken me to new places, driven some great cars and met some amazing people. When you don't find me on IAB (very rarely), you will find me either at a coffee shop or an eatery or at the nearest gadget store. Hope you enjoy IAB as much as we do!
TABcab is all set to challenge Meeru for the leadership position in the taxi segment. After launching 1,200 Toyota Etios models as radio cabs in Mumbai, TABCabs is introducing a new concept in Mumbai Taxi market.
The company is launching 400 Maruti Suzuki SX4s as 'Luxury Cabs' in Mumbai. Called as TABCab Gold, the SX4s will be loaded with:
Plush interiors
Extra pillows
Luxurious upholstery
Tissue dispensers
Premium car fragrance
10 inch touchscreen tablets with 3G connectivity and magazines for the passengers
Of course, you would be paying extra for all the features. You will be paying a fare of Rs. 26/- (for 1st Km) & Rs. 19/- (for every consecutive Km); 2 Rs/KM more than the standard Etios radio cab.
All 400 SX4s will be deployed by the 2nd week of July. The company also has plans to introduce TABCab Platinum service which will be loaded with even more features.