Jul 18, 2012 - 2:28pm IST
Filed under Mercedes-Benz, Mercedes A-Class
Here is how the A Class is defining the future of Mercedes-Benz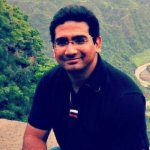 Kaustubh Shinde, They say sooner or later your passion finds you. Sometime in late 2009, I started writing for IAB and ever since then it has been a roller coaster ride for me. An amazing experience that has taught me a lot, taken me to new places, driven some great cars and met some amazing people. When you don't find me on IAB (very rarely), you will find me either at a coffee shop or an eatery or at the nearest gadget store. Hope you enjoy IAB as much as we do!
After consistently losing market share to BMW and Audi, Mercedes has decided to pull up its socks. The tri-star believes that the key reason for the bloodshed is the target audience of the brand. Mercedes is done appealing to the old money and wants to brand to appeal to the youth from here.
The first weapon that Mercedes has revealed for its arsenal is the new A Class – a futuristic compact car that is loaded with tech that the young generation would prefer. The new A Class has just rolled of the production line in the Rastatt plant in Germany and its 'Game On' says Mercedes.
The A Class is launched in Europe for a price of 16.7 lakhs. But for that money, you get a small car that would shame the Audi A8 in terms of tech and design. We have a small video that explains why you pay 16 odd lakhs for this hatchback. Suddenly, the A Class looks like a very strong contender for the Mini, Fiat 500 and the like, here in India.
Not only is it futuristic in terms of technology, but it is also environment friendly. The Mercedes A Class already meets the Euro VI norms which are to be in effect 2 years from now.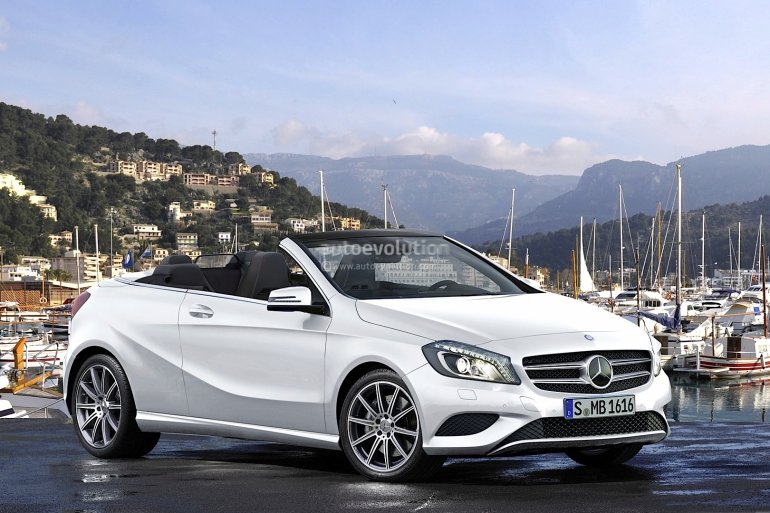 That's not all. Our friends at Autoevolution have presented us with an exciting rendering of an A Class cabriolet and boy does it look stunning!
If Mercedes is thinking of putting the Cabrio version in production, they are definitely looking at a million dollar idea. It could compete against the Mini Cabrio and the upcoming VW Beetle Cabrio, BMW's future 2 Series Cabrio and Audi's upcoming A3 Cabrio.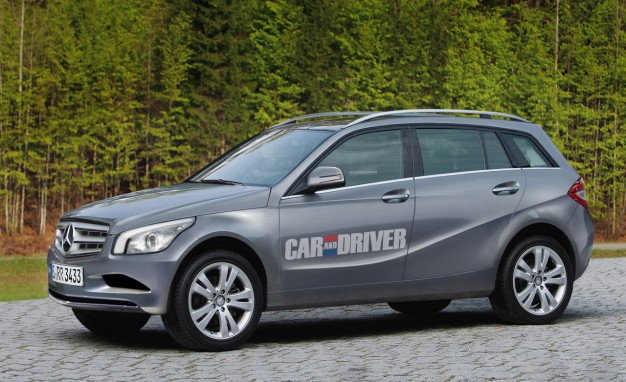 The forthcoming GLA crossover, Mercedes's answer to BMW X1 and Audi Q3, will also be based on the new A Class's MFA platform. The GLA Class is going to be a make-it-or-break-it crossover for Mercedes. Mercedes has lost out on a lot of potential customers because it did not have an entry level crossover in place.
The BMW X1 was a runaway success and Audi Q3 is in the process of catching up. The Mercedes GLA will not be ready until 2014, so there is going to be a lot of pressure on the engineers and designers to get it right.
And you thought that was all? No way! Mercedes's upcoming underbelly punch for BMW in form of the CLA sedan, an entry level sedan below the C Class, will also be based on the A Class. The CLA sedan will sit below the C Class in a price bracket of 15-20 lakhs. This may open up a whole new luxury segment just like the BMW X1 did in the past.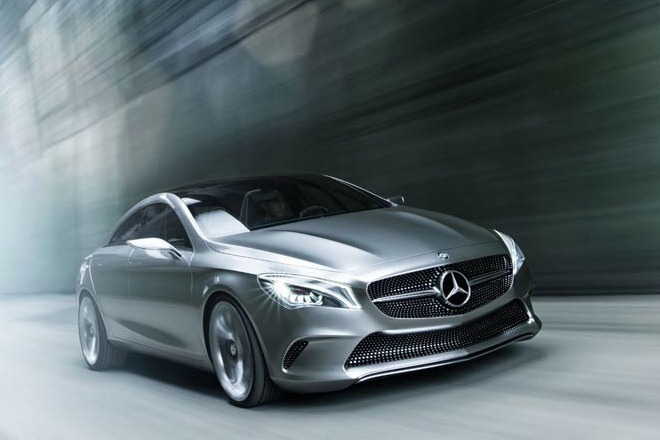 So now you know how important the new A Class is for Mercedes. Mercedes has promised to bring the new A Class in India in the next two years. The German giant is currently focused on launching the B Class in India as India's first Sports Tourer.
The B Class will try to claw back some share for Mercedes India until the GLA SUV is ready. Incidentally, the B Class is also based on the A Class's MFA platform.
[Source - AutoEvolution.com via CarAndDriver.com]