Jul 14, 2012 - 3:28pm IST
Filed under BMW, BMW 3 Series
BMW details the history of 3 Series in 3 minutes; Teaser campaign comes alive on Facebook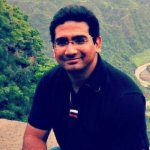 Kaustubh Shinde, They say sooner or later your passion finds you. Sometime in late 2009, I started writing for IAB and ever since then it has been a roller coaster ride for me. An amazing experience that has taught me a lot, taken me to new places, driven some great cars and met some amazing people. When you don't find me on IAB (very rarely), you will find me either at a coffee shop or an eatery or at the nearest gadget store. Hope you enjoy IAB as much as we do!
With BMW India on the verge of launching the all new BMW 3 Series (F30) in India, this video wouldn't have come out on a much better time.
[can't see the video above? Head over to Youtube]
The 3 Series is a very important model in BMW's portfolio and every successor needs to be at least a 100 times better than the predecessor. At the same time, the successor needs to encapsulate the essence of BMW's history and tradition.
Read our scoop on the use of QR codes by BMW India to promote the new 3 Series
So time to revel in all 6 generation of the BMW 3 Series.

In another development, BMW India has started teasing the new 3 Series on its Facebook page. So the launch is well and truly on for late July!
[Source - Facebook.com/BMWIndia]