Jun 10, 2012 - 11:47am IST
Filed under Audi, Audi Q3
The official Audi Q3 song clocks 10/10 on our Cool-O-Meter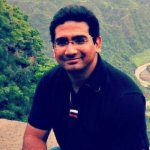 Kaustubh Shinde, They say sooner or later your passion finds you. Sometime in late 2009, I started writing for IAB and ever since then it has been a roller coaster ride for me. An amazing experience that has taught me a lot, taken me to new places, driven some great cars and met some amazing people. When you don't find me on IAB (very rarely), you will find me either at a coffee shop or an eatery or at the nearest gadget store. Hope you enjoy IAB as much as we do!
As car advertising goes, India is really in a very nascent stage of creativity.
[can't view the video above? Head over to the Youtube page to watch it]
Sure, there were a few good ones from Volkswagen and Tata Motors, but presently the situation is nullified thanks to the flying i20 and tyre smoke fragrance of the Skoda Laura VRS.
Thankfully, Audi India has presented a foot-tapping sound track for promoting the Audi Q3 to improve the unbalance the equation. The track patronizes the youth of the country which evidently the Q3 targets. The composition is very catchy and targets the aspirations of the youth in India. The ladies heartthrob John Abraham plays a small cameo in the video.
We don't know which band plays the song. But whoever you are, where ever you are, you definitely deserve a pat on the back!