May 28, 2012 - 8:10am IST
Filed under Mahindra, Mahindra XUV500
Good news for XUV500 Lovers - Bookings reopen on 8th of June across India!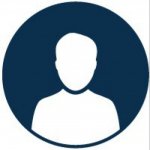 Shoeb Kalania, An Automobile Engineer by qualification and an automobile designer by passion, I am here with IndianAutosBlog to live my passion and do so by providing you with renderings and sketches of future vehicles.
The Mahindra XUV500 has been the talk of the town right from the days when Mahindra announced that it was working on a world car. With loads of spy shots, rendering and speculations surrounding it, the launch of this beast was one of the most awaited in the Indian auto market after that of the Tata Nano.

Mahindra introduced the XUV500 through selected dealers in 5 cities which were transformed to give a different level of experience to its customers. Within a week of the launch it attracted around 8,000 bookings and from there on the waiting periods have extended like a TV serial from Ekta Kapoor's studios.
In the second phase the XUV500 was made available in 19 cities and saw an impressive 25,000 registrations. A lottery system, called "XUV500 Draw" was introduced to select 7,200 winners who would be allocated their new vehicles. This draw was introduced to deliver cars in a timely and transparent manner as Mahindra did not have a production line that could manufacture unlimited cars.
Now the product gets a national platform to show what it can do. From the 8th of June 2012, customers would be able to book their XUV500 across the country from Mahindra showrooms.
In a press release Mahindra sent out today morning, Pravin Shah, Chief Executive, Automotive Division, Mahindra & Mahindra Ltd. said, "It has been an incredible journey so far for the XUV500 and we are pleased to take the product national. We have been inundated with requests for re-opening of bookings not just from existing cities but also from cities where the XUV500 was not available. Now that we have ramped-up our production capacity significantly, we are confident that we will be able to take care of the growing all-India demand for the XUV500."
In order to meet the demands, Mahindra has ramped up the production capability to churn out around 4000 units per month at its Chakan plant.
If you've been residing under a rock all these years - What is the Mahindra XUV500?
The Mahindra XUV500 features a great level technology and safety features and is by far Mahindra's most advanced and refined SUV offering. Mahindra was eyeing to take on the likes of Toyota Fortuner, Ford Endeavour and also convince some luxury sedan buyers to give the product a look. It occupies the wide open gap between the Scorpio and the Fortuner - the two best-selling SUVs of its kind.
The vehicle has been the hottest topic among car buyers and the media fraternity equally. The XUV500 has won some 22 awards till date from critics of all types.
Recently the XUV500 attained prestigious positions in rallies like Desert storm, Desert Dash & Dakshin Dare in the extreme category. It became the first ever diesel SUV to win at the Dakshin Dare in the extreme category.
Mahindra has put in place strategies to export the XUV500 to international markets. The XUV500, with emission and safety norms meeting overseas requirements, could be a gateway product for Mahindra globally. It could do what the Duster did to Renault or Dacia.
Testing of a left hand drive version has been carried out and it won't be long before we see the Cheetah-inspired SUV burning rubber on streets of US, Russia and Europe!