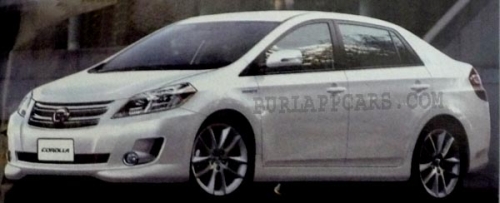 The next generation Corolla faces stiff competition from the likes of Hyundai, Ford etc.
We cannot tell for sure if Toyota's next generation Corolla would look like the one you see above. What Toyota would not want to do is make it sharper and pointed, and give it common grounds with the upcoming Honda Civic.
The next generation Toyota Corolla should be evolutionary instead of revolutionary, because a revolutionary design could not suit the tastes of Toyota's longtime followers. Customers of Toyota products, as per my observation, don't buy it for its looks or shape. They understand the quality and the care with which it has been built. They look beyond what others can see in a Toyota.
Toyota needs to be extra careful with the next generation model as Hyundai, Ford and the others have also upped their game and will give a tougher fight.
Source - Burlapp Cars