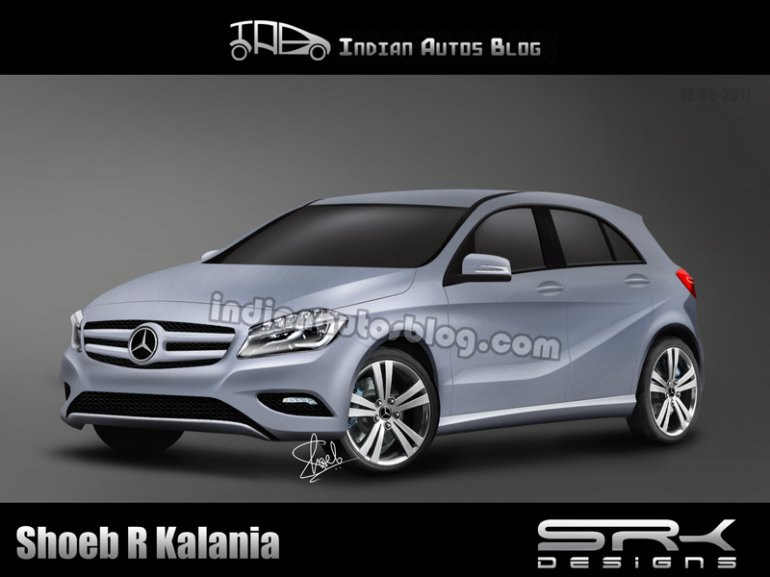 There are a lot of renderings and speculations floating around the internet about the new Mercedes A Class. But here we have a definitive design of what the next generation A Class would look like from the desk of Shoeb R Kalania. The rendering is based on the leaked shots from the European patent office published on Autoscoops.be. The premium hatchback will wear a three pointed star and should definitely look like this.
The model seen here is a 5 door hatchback which closely follows the design philosophy of the Concept A Class but with less dramatic body surfacing and detailing. The new A-Class will be based on the new MFA platform with a front front-wheel drive layout. A 2.0L engine, turbocharged four-cylinder petrol engine is expected to drive this car.
The 2012 A-Class  is expected to make its debut at the Frankfurt Motor Show in Germany this September. Mercedes India recently made a statement to the press that they are considering smaller cars from their portfolio for India. If this does happen, expect a few of these A-Classes trundling along the Indian streets by 2013.
Source - Autoscoops.be