Bad news for Honda Fans. If you tune into IAB regularly, you must be well aware that the 2012 Honda Civic is out of the bag. And much as we hate to say it, it is not a looker as its predecessor. The extremely conservative design of the Civic just couldn't match the mean and aggressive design language of the new Hyundai Elantra that is competes with.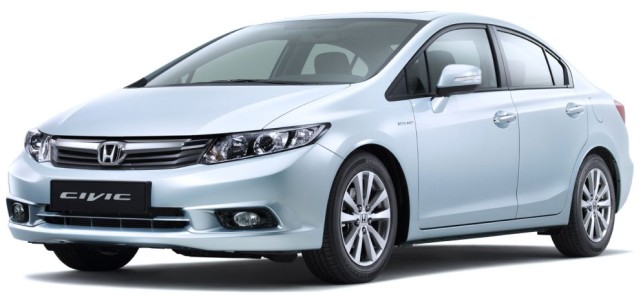 But now the knife is one inch closer to the Civic because Consumer Reports – an organization that tests cars and rates them in the US – has reported that the new Honda Civic is not at par with the competitors and falls short of expectations. The previous generations of the Honda Civic have scored very high in ratings published by Consumer Reports. But the new LX model scored second-to-last in its new ratings of 12 small sedans.
The Consumer Reports used words such as 'mediocre' and pointed out problems such as:
• Less agile
• Lower interior quality
• Choppy ride
• Long stopping distances
• Pronounced road noise
However, the Consumer Reports also pointed out some good aspect of the car such as
• Decent rear-seat room
• Second-best fuel economy in its class.
American Honda Motor Co. disputed the Consumer Reports findings. They issued a press statement -
Without question, the small sedan segment is more competitive than ever. In virtually every way, the completely redesigned 2012 Civic is a step forward. The new Civic excels in areas that matter to small-car customers, including fuel efficiency, safety and reliability
Though it won't make an appearance at the Auto Expo, the 2012 Honda Civic is bound to come to India sooner or later simply because the current Civic is just too old to keep up with the competitors. The car that used to sell 600+ units easily only sold 233 units in July 2011. However, with international auto magazines constantly pounding the new Civic on various aspects, the product's abilities have certainly become questionable.
Do you think the new Honda Civic will be able to repeat the success story in India and become the favorite of the D segment?
[Source - InsideLine.com]