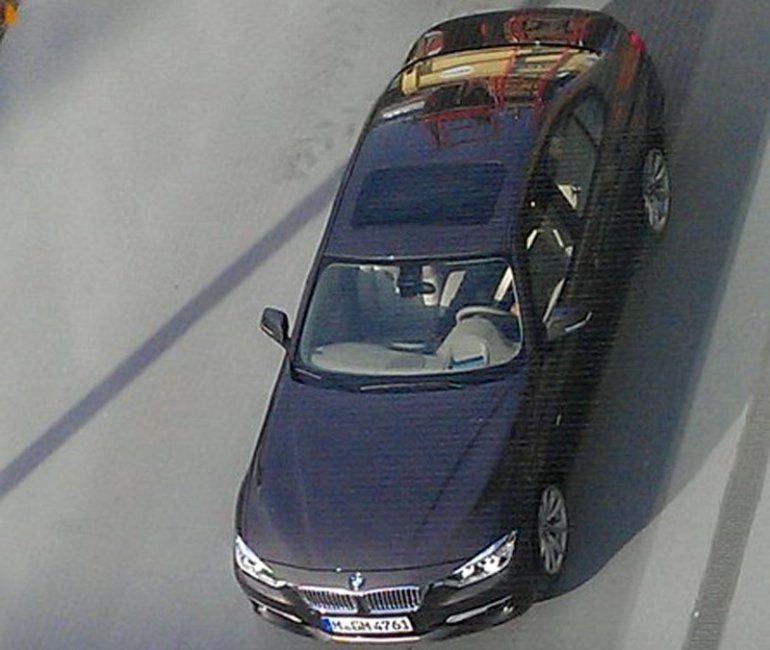 IndianAutosBlog.com is told by sources that four variants are under discussion for India for the next generation BMW 3 Series.
Codenamed F30, the next generation 3 Series is bigger than the outgoing model and will debut at Frankfurt Motor Show next month. Shown on the left is a snap uploaded by a BMW aficionado taken while the car was filming for advertisement campaigns.
Assembly of the new 3 Series at the Chennai facility should begin by late Q1 for a Q3 launch.
These variants will form the next generation 3 Series troop -
Petrol - 320i (2.0-liter - 152hp) , 328i (3 liter straight six producing between 200-230 hp)
Diesel - (same 2.0-liter four-cylinder engine with two outputs) - 320d (175hp), 318d (146hp)
The range topping 328i will brim with gadgets like HUD (Heads Up Display), Reverse guide camera, electrically operated sunroof, iPhone/Smart phone compatible audio unit, etc.
Considering the rage for diesels, the 318d will be the new starting point/volume mopper of the 3 Series range offering customers with higher fuel economy.  Likewise the 320i, tuned for economy, will offer petrol customers with a basic car with a powerful BMW badge.
Corporate edition models, like on the current 3 Series plan, will come at a later date.
[Spyshot sourced from F30Post.com]