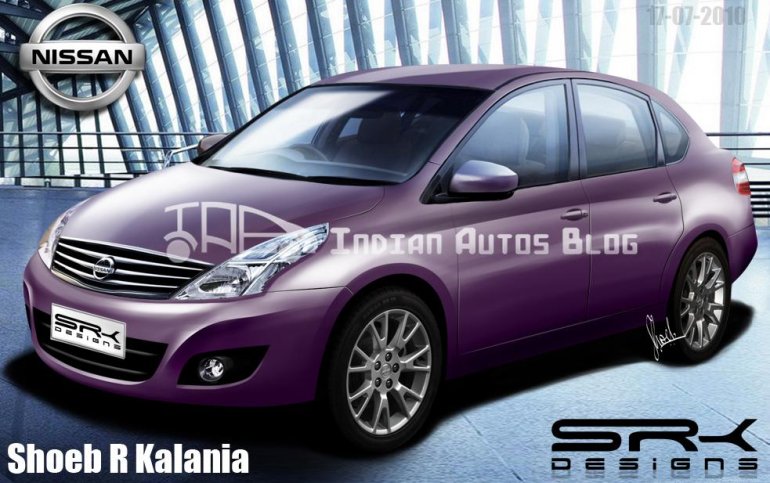 Based on the spyshots that emerged recently from China, we decided to try unmasking Nissan's next major launch for the Indian market. Nissan's second offering from the V-Platform, clearly visible from the spyshots, uses several components from the Nissan Micra.
We're unable to ascertain how the rear of this sedan will look like. The Micra is very rounded and curvy, hence we believe the rear will be more like the Hyundai Verna than say a Ford Fiesta.
The Micra-based sedan will have a 1.5-liter diesel engine. We are not very sure what Nissan is going to offer for petrol lovers, they could very well use the same 1.2-liter engine tuned for more horsepower. We could also see automatic transmission offered on this model.
The front doors, wheels, wing mirrors, instrument cluster, bonnet and windshield come straight from the Micra's inventory. According to reports on the internet, the dimensions of the Micra-based sedan are 4200-4390*1690*1490 MM (L*W*H), so expect more rear legroom and a good boot volume.
Should Nissan speak more on this model, we'll bring it at once on to our front page. Stay tuned!