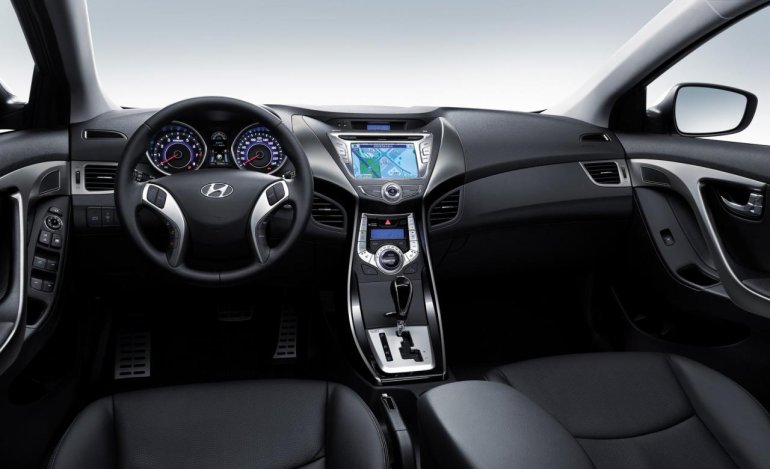 Hyundai yesterday released first official interior shot of the India-bound Hyundai Elantra. The vehicle is badged as 'Avante' in Korea and is expected to drive into India by the end of 2011.
We already showed you live shot of the Elantra's interior, so there's nothing really new for readers who've already seen that.
The large LCD infotainment screen bundled to a GPS screen is certainly not going to make it to the Indian model. Seats are finished in leather and a dark tone. Interiors are expected to be class leading.
Aluminum pedals, a multifuction steering wheel, a tachometer with 6700 rpm redline, and a speedo that goes up to 240 km/h will be included on the Indian model for certain.
The 2011 Elantra will be in Korean showrooms this August. We expect the new Elantra to be priced between 14 and 18 lakh rupees.