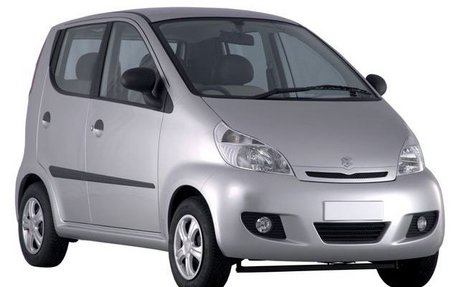 The Bajaj ULC project was deployed into action by Nissan, Renault and Indian bike and 3-wheeler manufacturer Bajaj last year by displaying a prototype at the Delhi AutoExpo. Ever since the Nano was formally announced on March 23, the Bajaj's Nano has drawn wide interest of the Indian public.
The Hindu Business Line reports Brazil will be an overseas market where the Bajaj ULC will be sold with either a Renault or Nissan logo. Additionally, the size of this car will be smaller than the cars sold presently in Brazil.
Nissan's head Carlos Ghosn goes on air often hinting this small car would be priced around $2,500, but Rajiv Bajaj, MD Bajaj Auto, who conveys that only has been the direction of the project and not the intention.
The Bajaj's small car will instead carve out its identity as the most fuel-efficient car instead of the cheapest, the former the framework of any low-cost motorcycle. As the project matures, the transmission type and related choices will be frozen.
According to the reports emerged before, the transmission would combine the best of an automatic and manual gearbox, and the engine would be a highly efficient 2-cylinder, of petrol and diesel forms.
2011 Bajaj-Renault-Nissan Lite Image Gallery