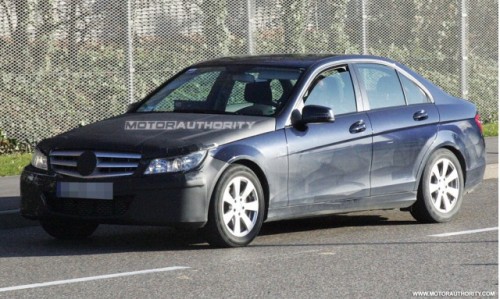 The new Mercedes C-Class would not have any major alterations
Mercedes-Benz will not fiddle around with the C-Class much for its mid-life facelift, instead the focus will be only on tweaking it slightly. The new C-Class will come with new bumper, headlight and wheel designs.
What we cannot see from these spyshots is the interior of the car. Most certainly, Mercedes Benz will make minor changes to the seats, materials and dashboard. Mechanical changes will revolve around making the vehicle more fuel efficient and less polluting.
We can expect to see new BluTec diesel powertrains and engine stop-start systems, as well as more direct-injected models joining or replacing part of the existing range.
Can we expect the new C-Class at the Auto Expo in January next year? We don't have the answer.
View the rest of the image gallery over at Motor Authority