Sep 08, 2009 - 9:41am IST
Filed under Honda, Honda Civic, new Honda Civic
Honda launches refreshed Civic in India; Features and Exclusive images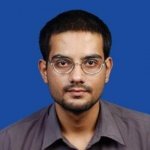 Shrawan Raja, I'm the Founder & CEO of IndianAutosBlog.com. I love teamwork and talking about cars.
If you cannot view the slideshow above, view the images directly at the new Honda Civic Image Gallery
Honda has launched the new Civic in India. Here are the prices -
Honda Civic S MT– Rs.11.80 lakh
Honda Civic V MT-Rs.12.70 lakh
Honda Civic V AT-Rs.13.44 lakh
Refreshed Honda Civic features -
curved 5 Point Metallic Front Grille
restyled front bumper
Dark Smokey Headlights & Crystalline Octagonal Tail Lights
audio system equipped with a USB port with CD player
intelligent fuel economy indicator
additional color option - Polished Metal
two tone fabric seats with matching fabric on door panels & armrest
Honda Civic VMT & VAT comes with steering mounted cruise control system; variants available in 2 types - - Elegance and Inspire
new fog light and new alloy wheels
Press Release
HSCI Launches the Sportier and More Aggressive New Honda Civic
Kick starts the "Festive Season" with New Civic
( Tuesday, September 08, 2009, New Delhi )New Delhi, September 8, 2009: Honda Siel Cars India (HSCI) Ltd., leading manufacturer of premium cars in India, today launched the new Honda Civic with aesthically designed new looks.

The new Honda Civic further augments the style quotient of the globally successful and India's most loved LD segment car - the Honda Civic. It is an excellent combination of new-age and sporty design and aggressive appeal together with the cutting-edge technology and refined engine.

The new Civic juxtaposes Honda's advanced technology with striking design. The new Curved 5 Point Metallic Front Grille and restyled Front Sporty Bumper add to a pulsating and aggressive appeal of the car. The introduction of stylized Dark Smokey Headlights & Crystalline Octagonal Tail Lights enhance the contemporary look of the car.

The new Honda Civic comes with more exclusive features that make it an even more desirable sedan. In line with the preferences of the customers, the audio system of the new Civic comes equipped with a USB port together with the CD player. The intelligent fuel economy indicator introduced in the new Honda Civic will enable the customers to achieve the good fuel efficiency.

New Civic will be available in 3 variants – SMT, VMT & VAT. Honda civic will have an additional color option Polished Metal along with the existing colors available in the range.

The new Civic SMT comes with two tone luxury high quality fabric seats with matching fabric on door panels & armrest. Honda Civic VMT & VAT comes with a steering mounted cruise control system that helps to cruise at the desired speed with one touch operation. It also comes with a new sporty fog light with garnish and newly designed alloy wheel.

Additionally, all the variants will be available in 2 attractive types – Elegance and Inspire.

The 1.8 L i-VTEC engine in the new Honda Civic is the most advanced engine technology available in the segment. It combines Honda's i-VTEC (Intelligent Variable Valve Timing and Lift Electronic Control) technology with VTC (Variable Time Control), delivering both powerful performance and superior fuel economy. The i-VTEC regulates the opening of air-fuel intake valves and exhaust valves in accordance with engine speeds.

By regulating valve opening to match engine speed, the agile i-VTEC engine adjusts its characteristics to realize both superior power and low fuel consumption. With i-VTEC engine technology, Honda is working to ensure environmental responsibility while delivering driving pleasure.

The ARAI fuel efficiency results of 15.5 km/l for Civic MT reiterates its unmatched fuel economy. In line with Honda's mission to reduce its environment footprint, the new Honda Civic is E10 compatible and has Euro IV emission levels.

Safety of passengers and pedestrians is a top priority for Honda and all safety equipment is standard across all variants. The Honda Civic comes fully loaded with various active and passive safety features including ABS (Anti – Lock braking system) with EBD (Electronic Brake – Force Distribution System) & Brake Assist, Dual SRS airbags and pre-tensioner seat belts. Honda's Advanced Compatibility Engineering Body (ACE) and G-CON (G-Force Control Technology) provide a high integrity survival zone that enhances self-protection and better compatibility in collisions with other vehicles. E10 compatible and has EIV emission levels.

Launched in 2006, the Honda Civic redefined the lower D segment of passenger car segment in India. This segment witnessed unprecedented sales soon after the launch of the Honda Civic. HSCI has sold over 42,000 units in just over 3 years. Honda Civic has won 10 automobile awards including the Indian Car of the Year (ICOTY) 2007. It was also winner of the JD Power Initial Quality Study in its very 1st year with the best ever score in the Industry.

Speaking on the occasion, Mr. Masahiro Takedagawa, President and CEO, Honda Siel Cars India Ltd. said, "The Honda Civic is a segment defining product both in terms of looks and performance. The new Honda Civic carries forward the legacy of the Civic which is already the most refined and advanced car in the segment."

Bookings for the new Honda Civic will start immediately at the company's distribution network of 106 authorised dealership facilities, across the country. This network is likely to go up to 112 facilities by the end of the current financial year.

The all Honda Civic comes with a 2+2 year warranty and 24-hr roadside assistance as standard value for all new Civic buyers.