Jun 10, 2009 - 3:03pm IST
Filed under low cost hatchback, ford hatchback, Ford Verve, Ford small car, 2010, India, Ford, Renderings
Rendering - Ford's new small car for India
Paranjay Dutt, Likes to read, write, and talk about automobiles whenever he can. The rest of the time, he can be seen behind his camera. Totally fails at writing Author Info, though.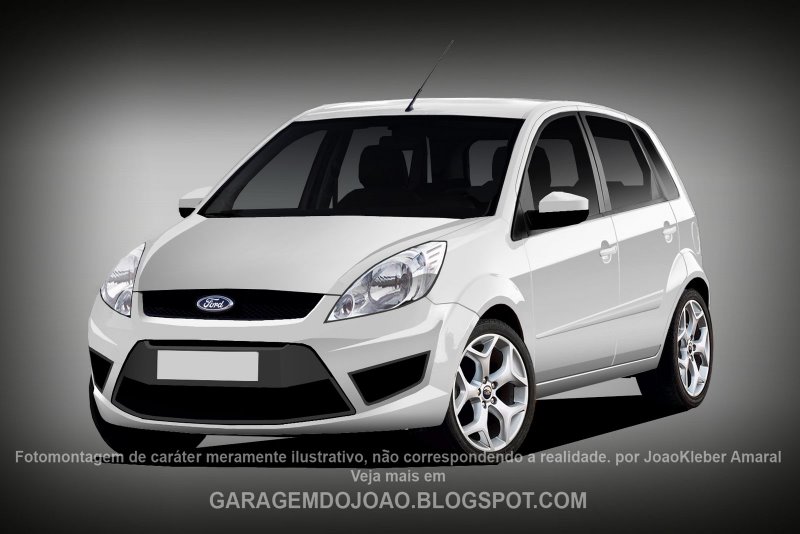 Confusion and plenty of it surrounds the Ford's new small car for the Indian market. As the name denotes, it is an all-new car developed from ground-up. We also construe that it is not a different looking or revised version of an earlier Ford model.
We discussed exhaustively how Ford's new small car isn't similar to or the Fiesta hatchback either, barring its Verve-based design connection. The new photoshop illustration from the Brazilian artist portrays how the face of Ford's new small car would look like. The remaining car would be different, the one shown here appears like a shrunk Ford Fusion to me, the actual car would be have its corners rounded, shorter and simpler.
Source - revista-motores.blogspot.com