Jan 24, 2009 - 12:05am IST
Filed under Mercedes-Benz, Tuning, India, Mercedes-Benz, Gurgaon, Launch, AMG, images, DLF Golf and Country Club
Weekend Special- Exclusive images of AMG cars in India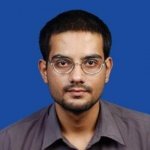 Shrawan Raja, I'm the Founder & CEO of IndianAutosBlog.com. I love teamwork and talking about cars.
There's so much AMG related content on IAB today. First there was the AMG pack for the upcoming E-Class. Then the shiny C63 AMG, and now this.
Mercedes Benz India Limited has sent us a few images of the drive that preceded the AMG launch, which was held at the DLF Golf and Country Club in Gurgaon last year. It was a glitzy launch function, but all we got to see until now was a small image with a car and 2 unidentifiable women on either sides.
Enjoy the images