Nov 24, 2008 - 9:46am IST
Filed under Honda, 2010 honda nsx, honda nsx new, new 2010 honda nsx 5l v10, honda nsx leakes, honda nsx pics, honda nsx cutaway, new nsx
2010 Honda NSX- Nissan GT-R, get ready for some action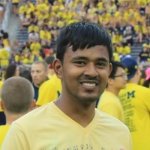 Harish Kumar, Hi, I'm Harish Kumar, fondly known as Harry. Two words explain me - Car Nut.
[singlepic=259,320,240,,]
These pictures have leaked on to the internet but we are not so sure if this is what the next-gen Honda NSX will look like. Honda would surely want to beat the best from Nissan, the GT-R. So expect a 5.5-liter V10 that pumps out around 550bhp. Here is a cutaway view of the next-Japanaese-AWD-supercar. As exciting as it is to have a new NSX coming out, lets hope Honda makes it look much better as the rendering looks dumpy. Lets wait and see how the real thing looks like.
Source : Japan Car Blog