Volkswagen is preparing for its main launch of 2014 in the South American market. Production of the South American VW Up! kicked off at the Taubate plant in Sao Paulo this month (we'll call this the Brazilian VW Up!), and the car's first commercial has also been shot.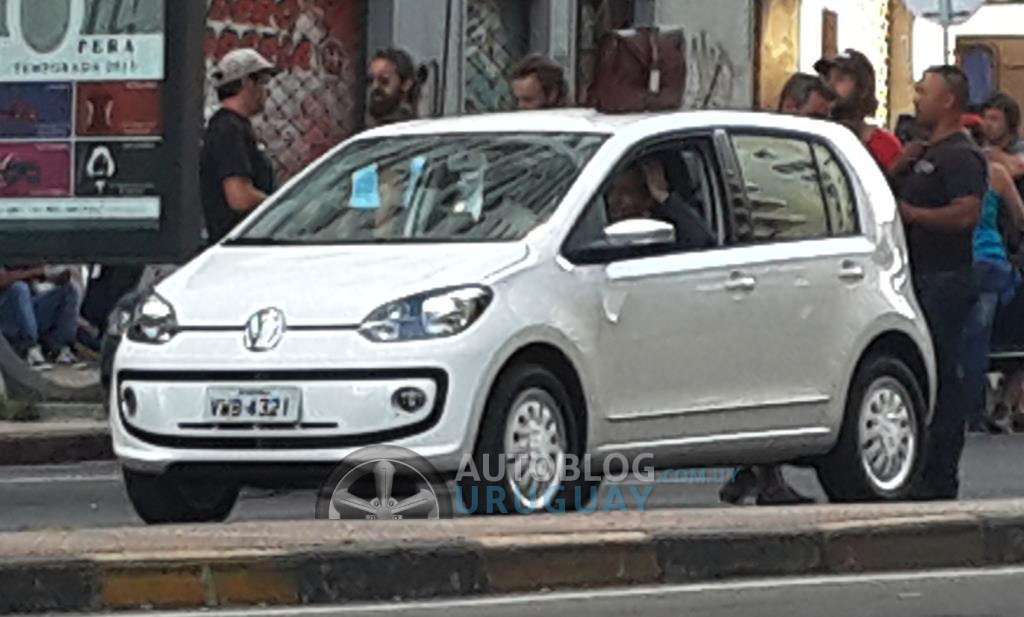 Compared to the European model, the Brazilian VW Up! is 30 mm longer and the trunk lid will be made from a combination of steel and glass. The elongation of the wheelbase has called for the re-engineering of the vehicle's pillars, and the car has a marginally increased rear overhang. Thanks to the longer chassis, the boot space has improved by about 30 liters (280 liter capacity).
As per the results of customer clinics conducted in Brazil, the interior would be clad with plastic trim, and not exposed showing the exterior color.
The report says that all variants would have ABS and dual airbags, and a multi-function steering wheel would be reserved for the top-end variant.
The Brazilian Up! is powered by a 1.0L three-cylinder engine (EA211) that was launched on the Fox BlueMotion variant in July. On the Fox, this engine delivers a fuel efficiency of 19.3 kmpl, and local reports anticipate the engine to record over 20 kmpl on the Up!.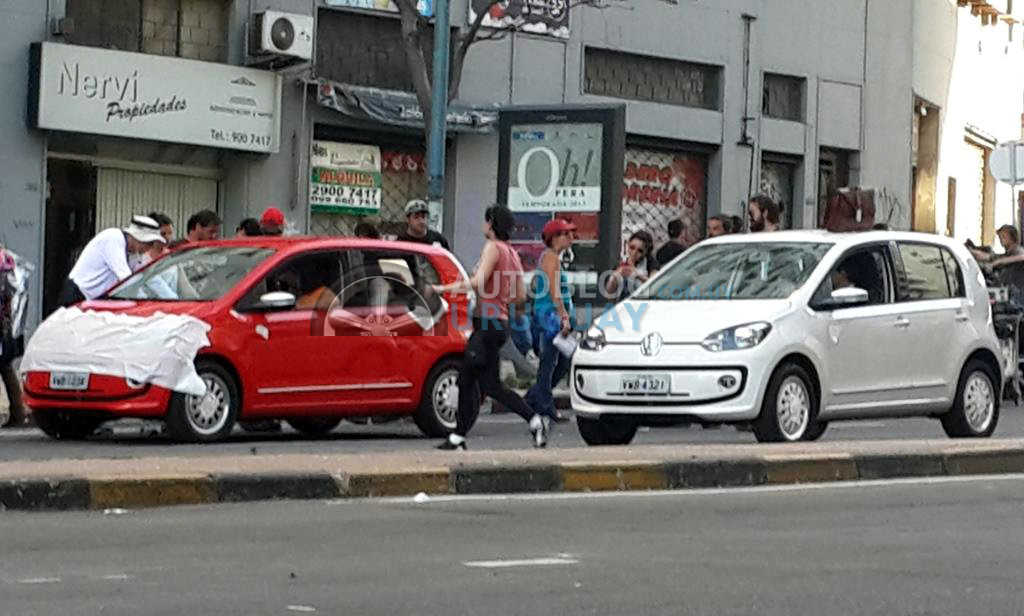 Capable of firing gasoline and ethanol, the engine on the Up! will be tuned to produce 82 hp when used with gasoline and 88 hp when used with ethanol-blended fuel.
The Up! will be unveiled to the trade media in January and enter the local markets from February. Car & Driver Brazil is expecting the price of the two door variant to be about 27,000 reals (7.20 lakh rupees), the four door variant at 30,000 reals (8.00 lakh rupees), and the Cross variant at 35,000 reals (9.34 lakh rupees).
[Source - Autoblog.com.uy & Caranddriverbrasil.uol.com.br]