Isuzu Motors India will unveil its first locally-made vehicle at an event in Chennai tomorrow.
The model will either be a D-Max or an MU-7 as they are the only two models that Isuzu plans to sell in India initially. Isuzu's cars will be contract manufactured by Hindustan Motors' plant near Chennai until Isuzu's own greenfield manufacturing unit, set to come up in Sri City, goes on stream towards the end of 2015.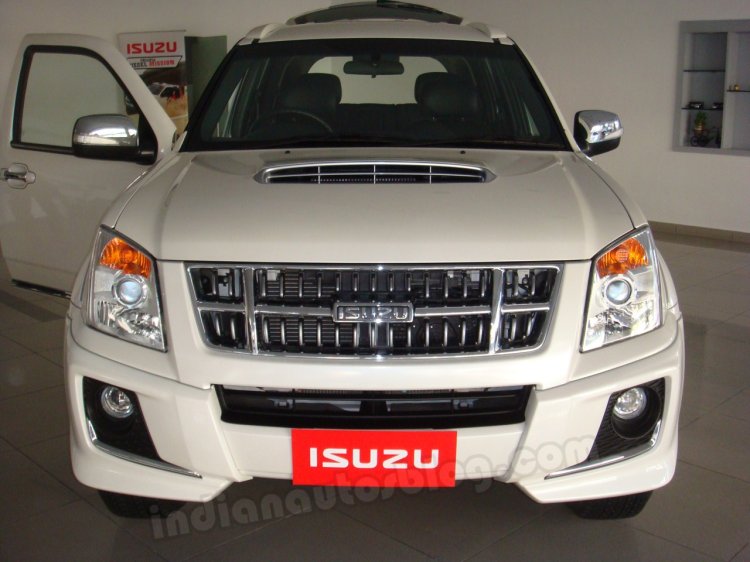 The Japanese company had earlier this year launched the D-Max pickup and the MU-7 just to test the waters.
The vehicles were available out of one dealership each in Hyderabad and Coimbatore. The D-Max competes with the likes of the Tata Xenon and Mahindra Genio, whereas the MU-7 competes with the Toyota Fortuner and Hyundai Santa Fe.
While the pick-up truck market in India is not that huge - despite SIAM's numbers stating that the segment accounts for a fourth of roughly 8 lakh vehicles - the industry body takes into account vehicles like the Tata Ace and the Ashok Leyland Dost, which aren't traditionally termed as pick-up trucks. Even though its sales was small, it managed to nudge a few of the existing players.
The Hindustan Motors facility near Chennai is heavily under-utilized, with the plant only manufacturing the Mitsubishi Pajero Sport at present, which has sold a total of 266 units in October and November this year.