On the December issue of the Italian auto magazine QuattroRuote, a scoop story on the Lamborghini Cabrera has appeared with speculative renderings. These scans were uploaded by 'MickaBZH' of Worldscoop forum which show front, side and rear angles of the Gallardo replacement.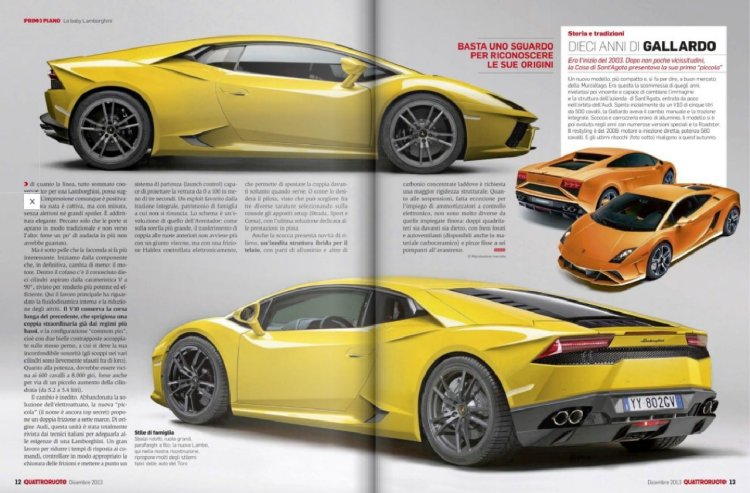 Some enthusiasts are referring to this model as the 'Lamborghini Huracan', a name that was trademarked by Lambo last year.
The Italian magazine claims that the car is powered by a 5.4-liter V10 engine (up from the 5.2-liter) producing close to 600 hp. It will have launch control, and a Haldex all-wheel drive system that give it a 0-100 kph time of under 3 seconds. The driver can choose from three driving modes - 'Road', 'Sport' and 'Race'. The car will wear a very recognizable design, as depicted on these renders.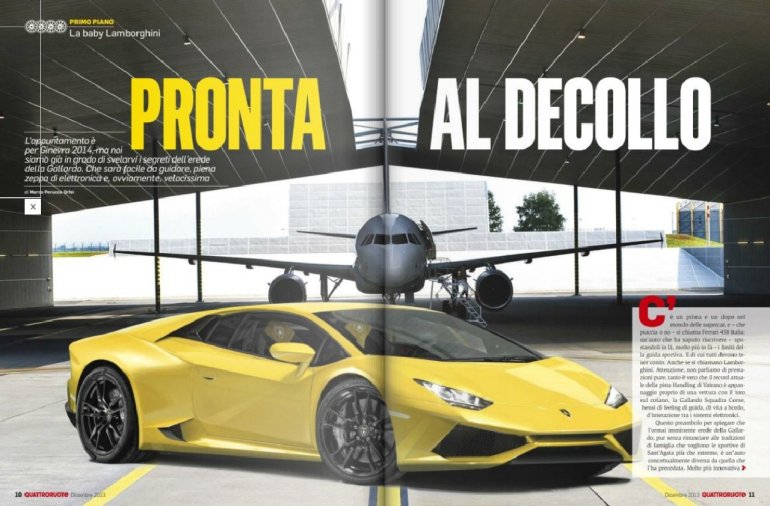 The car's frame would be more rigid than the Gallardo and would be built using aluminium and carbon fiber. The magazine terms it "La Baby Lamborghini".
The company will unveil the new model at the 2014 Geneva Motor Show (opens early March next year), the story reads.
[Source - worldscoop.forumpro.fr and Quattroruote.it]