Mercedes-Benz was established in India in 1994 and it started locally making vehicles in 1995 beginning with the Mercedes E-Class. MBIL has reached a new milestone of assembling its 100,000th vehicle in India. The 100,000th assembled vehicle was a Mercedes E-Class LWB.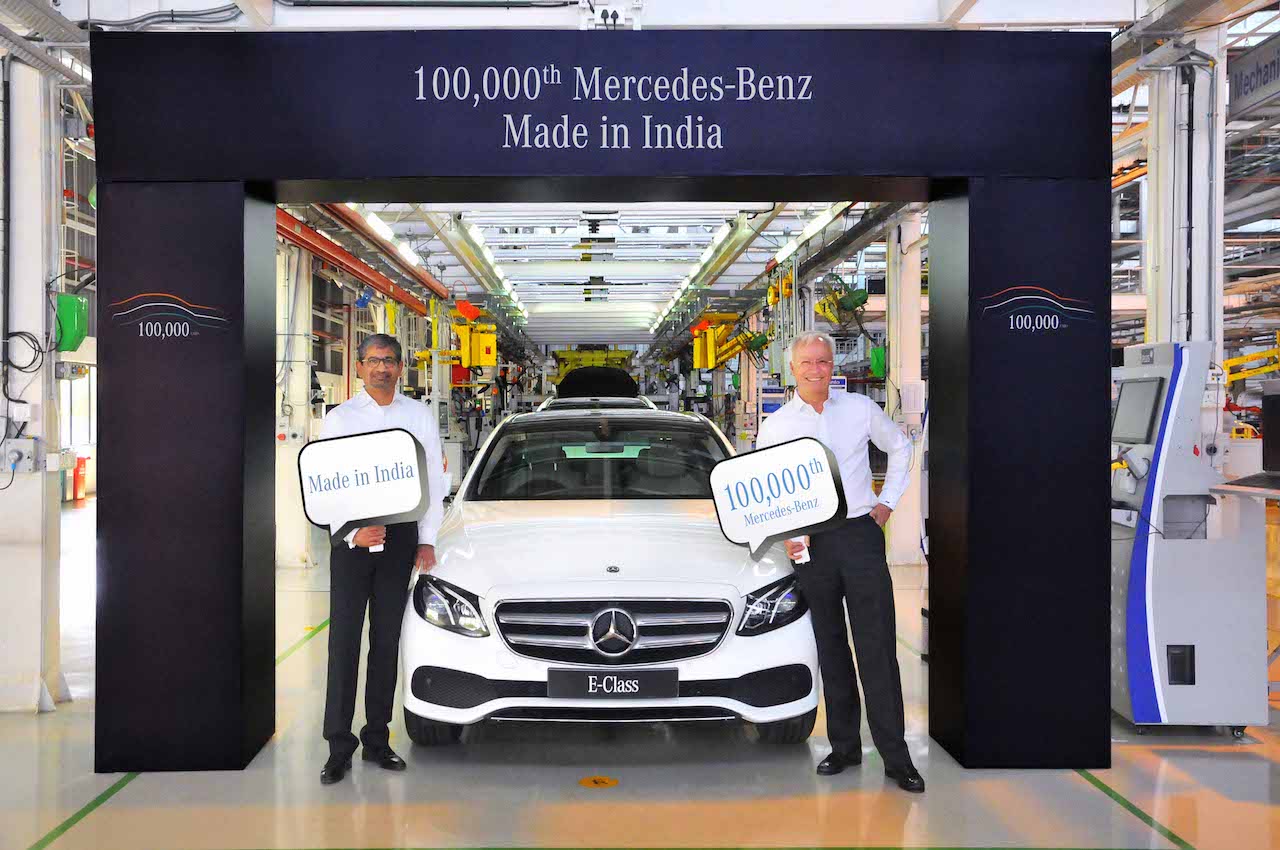 Mercedes-Benz was the first luxury carmaker to set up local production in the country. Initially, its plant was in Pimpri, Pune. In 2009, it opened a new plant in Chakan, Pune, designed to manufacture the Mercedes C-, E- and S-Class. The plant was flexible enough to accommodate additional production of other models.
The Mercedes M-Class (now Mercedes GLE) joined the range of locally assembled models in 2012, followed by the Mercedes GL Class (now Mercedes GLS) in 2013, and then the Mercedes GLA, Mercedes CLA and Mercedes-Maybach 500 in 2015. By 2014, 50,000 vehicles had been assembled at the Chakan plant. In 2016, the Three-Pointed Star started locally assembling the Mercedes GLC.
The locally made range currently comprises the Maybach S 560, S-Class, E-Class, C-Class, CLA, GLA, GLS, GLE and GLC. The A-Class, B-Class, CLS, S-Class Coupe, C-Class Cabriolet, S-Class Cabriolet, Maybach S 650 and Maybach S 600 Guard, as well as the entire AMG range, are imported in CBU form.
With a record 16,236 vehicles sold, FY2018 (April 2017-March 2018) was Mercedes-Benz's best-ever fiscal in India. The German automaker's Indian subsidiary has a crucial role in the CKD/MVP production network in Brazil, Indonesia, Malaysia, Thailand, and Vietnam. It also has the largest spare part warehouse among luxury car manufacturers in India, a facility which can stock up to 44,000 parts.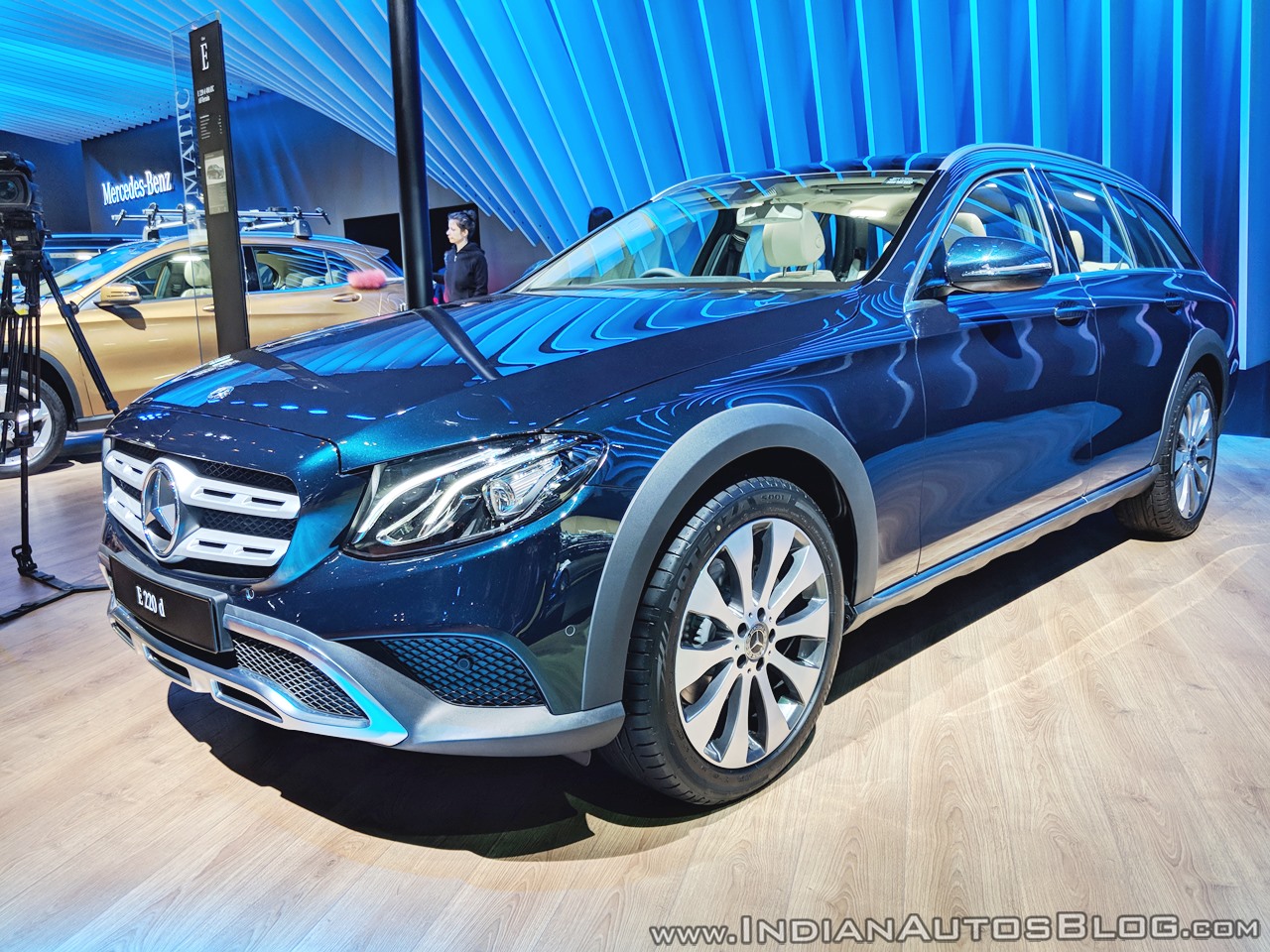 Also See: Next-gen Mercedes GLE (Mercedes W167) spied testing [Video]
Currently, there are 93 Mercedes-Benz dealerships in India, located in 43 different cities. For Mercedes-AMG customers, there are exclusive AMG Performance Centers located in Delhi, Mumbai, Hyderabad, Bangalore, Kochi, Chennai, and Pune.