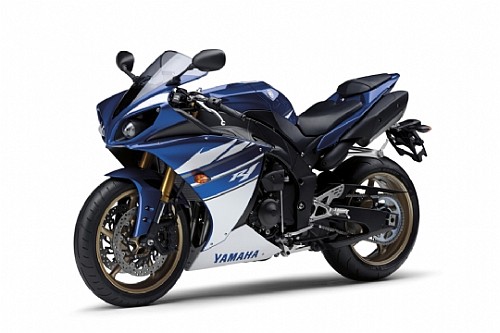 The 2010 edition of Yamaha YZF-R1 will come to India next year
After encountering the brisk response superbikes are receiving in India, Yamaha is planning to bring in the 2010 YZF-R1 model next year.
However, Pankaj Dubey, the national business head of India Yamaha Motor didn't give anything away regarding its exact launch time and price.
Just to let our readers know that 2010 R1 was launched globally in September 2009 at $13,290. Bringing it into India will involve 110% import duty, so there isn't going to price slash. That is for sure.
The company currently sells an earlier edition of the R1 and MT-01 along with the recently launched V-Max in its product line in India. These existing products have been brought in as CBUs with V-Max costing around a whopping 20 lakhs and the other two around 13 lakh mark.
The 2010 edition will feature an improved liquid-cooled inline four-cylinder engine.
Major players like Ducati, Harley Davidson and Suzuki along with Yamaha are keen to tap the increasing demand of big bikes in India. 2010, I think will be a blast for shoppers looking for a performance buy.
2010 Yamaha YZF-R1 Image Slideshow
If you can't view the slideshow above, visit the 2010 Yamaha YZF-R1 Image Gallery directly