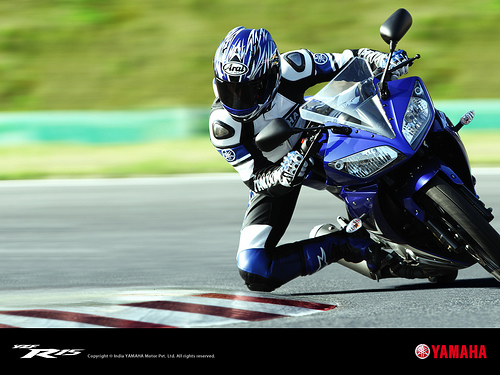 Riding the comeback tide in India, Yamaha India has uncovered its plans to  increase the number of dealers and after-sales service network in India. This will be key to the company's future offerings to gain exposure in this highly competitive market. Yamaha also plans to sell spare parts for its popular RX and RD series models as well. Read on for more..
The company will be investing around Rs 240 crore in 2010-11 on developing more than two new India specific models, is also aiming to have a total of 600 dealerships by 2010. Expect the Yamaha Scooters and the R125 to make their Indian debut very soon.
India is Yamaha's second biggest exporter and second to China. The company, considering the current economic slowdown, expects to ship about 30,000 bikes, but the number of engines would depend on the worldwide situation. The company is looking at a much bigger number once the condition improves.
India Yamaha Motor CEO and Managing Director Yukimine Tsuji-
India can be an export hub for our two legendary models - FZ16 and R15. Also we export bike engines in substantial amount to our other global operations. Japan and the US has been asking for our bikes and are interested in importing from India.
We are talking to the vendors for providing spare parts even for our older bikes, like RX 100 and RD 350, to win back the confidence of our customers
IAB Comment- Looks like Yamaha has all the right intentions in mind. But as they say, actions speak louder than words. Let us see how much of it is translated into action. The success of the latest products are positive signs, and Yamaha is certainly climbing back to the top of the ladder if they supply spares for their discontinued bikes and expand the number of products, dealers, service centres.

Source : Economic Times