If anyone can make an electric bike look very cool, it has to be Yamaha. The Japanese bikemaker has presented a slew of futuristic electric bikes at the Tokyo Motor Show. To start with, we have the PES1 – an acronym that stands for Passion, EV and Street Sport.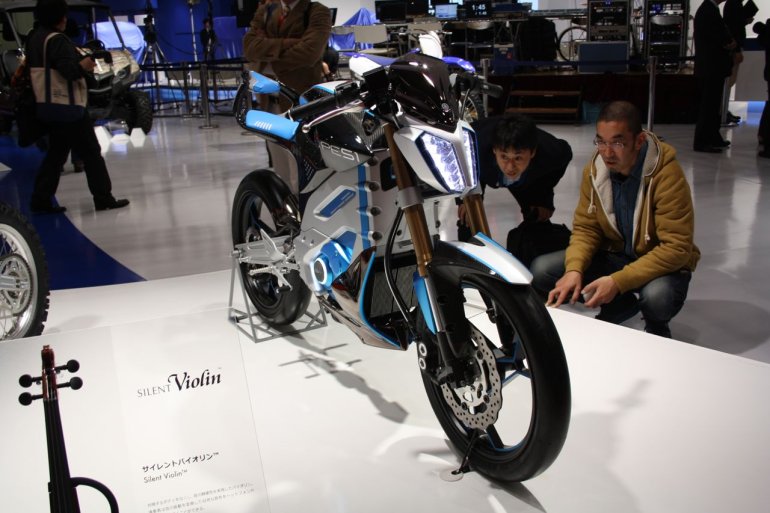 Weighing under just 100 kg, the PES1 is powered by a DC brushless motor and lithium-ion battery that Yamaha calls a 'Smart Power Module'. The transmission is a fully automated box that can switch from manual to automatic control with the flick of a switch.
The weight is kept under check because of the liberal use of carbon fiber in subframe, front fender and tank area. The PES1 has L x W x H dimensions as - 1,918 mm×640 mm×1,000 mm. Yamaha also promises that the battery is removable for easy replacement.
Ride absorbing duties are performed by the inverted forks up front, while the rear shock is mounted horizontally underneath the motor and power pack. A single disc setup at both front and rear provides the stopping power.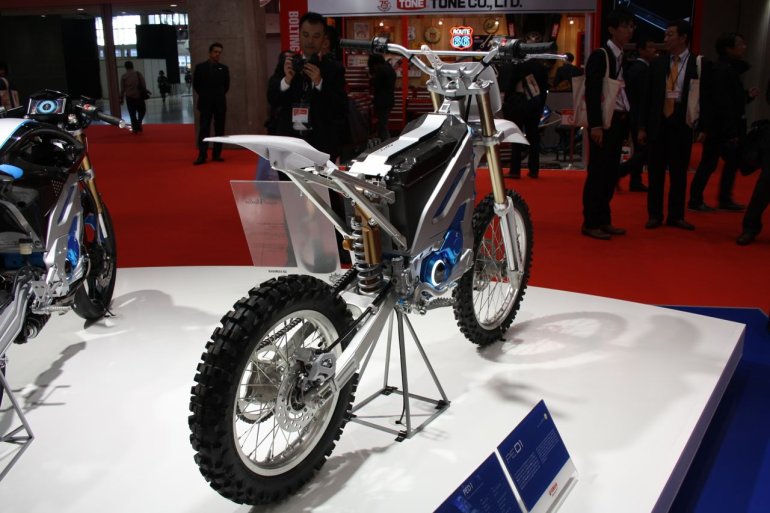 If you ignore the fact that the PES1 has a gaping hole in place of the fuel tank, the concept bike looks remarkably production ready.
Yamaha has also showcased a dirt bike variant of the PES1, called the PED1 where the 'D' stands for 'Dirt Sport'. It's similar to PES1 in overall configuration; but weighs just under 85 kg because it has no body cladding and no seats either.
Yamaha PES1 Image Gallery
Yamaha PED1 Image Gallery
Yamaha PES1 and PED1 - Press Release
[Head to Slideshare if you're unable to view the document above.]