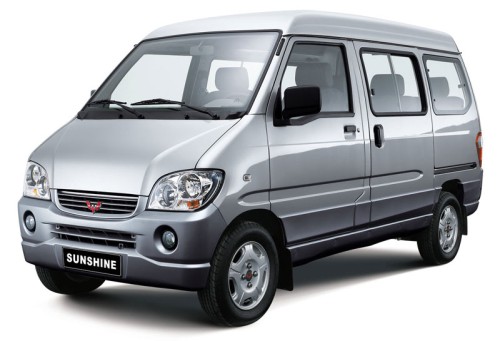 The N300 series van will help GM penetrate the Maruti Omni and O2 segment vehicles
By around 2011, Wuling' N200 and N300 series vans will be sold in India, which marks GM's entry into the LCV segment in India.
The LCV segment is populated with names like Force, Tata Motors, Mahindra, Piaggio etc. But as GM is going to sell minivans initially, they would have to compete with the likes of Maruti's Omni and Tata's Ace Magic. GM will equip the vans with fuel efficient diesel engines.
Wuling, which operates under directions of GM, is also said to be secretly developing a small car that will be slotted under the Chevrolet Spark in the future in India. Though there is no official confirmation of such a launch, GM officials overseas have spoken about the strategy adopted for the low-cost product which will use a lot of tried and test components from previous generation models.
Wuling's vans are already sold in North Africa, South America and the Middle East as Chevrolets. GM could use the same ploy in India as it enjoys a good status among utility vehicle buyers through the Tavera.
GM China sells about 80,000 Wuling minivans every month and cornered a market share of 43 per cent in the Chinese minivan segment. It will look to repeat the same with the Indian market as well.
Source - Business Standard