India is the second largest country in the world when it comes to population. 1.2 billion people call India their home. 17% of the world's population lives on 2.3% of the world's land.
The ever increasing population has certainly put tremendous pressure on our resources. The cities are flooded with people trying to make a descent living. Clearly, family planning is the crux of the hour.
The Rajasthan Government has devised a clever plan to encourage family planning initiative. Get neutered and drive away a Nano!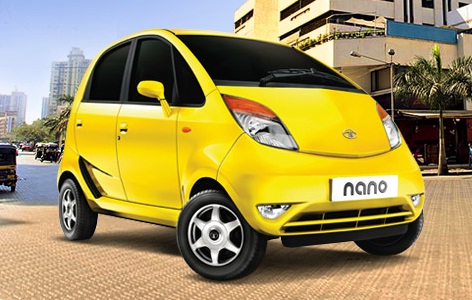 Yes, you heard it correct. The medical and health department of Rajasthan's Jhunjhunu state is offering a Tata Nano as a lucky draw for people who get themselves sterilized. Provisional census 2011 shows an 11.8% population growth in Jhunjhunu in ten years. This is exactly 10 times the average growth rate of India. Clearly, actions need to be taken and they need to be taken now!
It is not just a Tata Nano, there are many prizes to give away such as: five motorcycles, five 21-inch colour TVs and seven mixer-grinders.
The Tata Nano is increasingly becoming a brand to attract attention. A little yellow car that looks like a pokemon, running up and down the street is perfect for advertisers to get eyeballs. The very first owners of the Nano were in fact monetarily incentivized by advertisers to put up posters on their cars. With Tata Motors' superb PR campaigns to keep the Nano in the news one way or the another, the Nano has become a household name.
Although, the brand has become larger than life, it is constantly being outsold by Maruti Suzuki Alto every month. Is that what the Nano has become? More Brand, Less Car?
[Source - timesofindia.indiatimes.com]