Ratan Tata's dream child – the Tata Nano hasn't quite dominated the market as one expected. Heck, it hasn't even challenged the supremo Maruti Alto in that segment. Sure, the Singur event, the fire controversies, manufacturing & delivery issues and other factors had a lot to do with the slow progress of the Nano in terms of sales. But Tata Motors also felt that the 'distribution aspect' of the car was overlooked as well.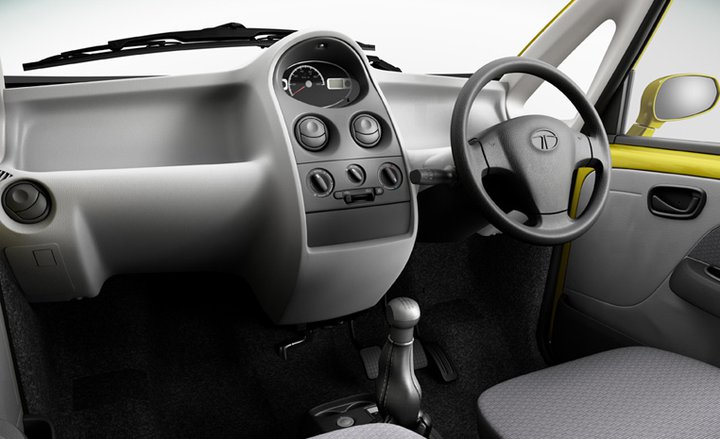 Hence, the company has gone one step forward and has tied up with Big Bazaar to sell the Nano from their outlets. This is the first time in the history on Indian Auto Industry that a passenger car will be sold in a hypermarket.
Future group's Customer Strategy president Sandip Tarkas -
There is a lot of commonality between Big Bazaar consumers and prospective Nano buyers. Big Bazaar as a concept appeals to the masses and with over 150 million footfalls every year, we are trying to see how we can sell Nano, which has a similar positioning.
If sources are to be believed, Big Bazaar has already sold 450 Nanos in the month on February.
Personally, I believe that this move will get the Nano an unprecedented exposure that no other car has received till date. Just imagine the plethora of people that walk into a Big Bazaar everyday. Not only these people come from a varied stratum of the society, but they also spend a lot of time doing their daily groceries. Clearly, they would love spare a few moments to have a detailed look at the Nano.
But I doubt India is ready to buy a car 'off the shelf'. The things that one buys in a supermarket are commodities that you use on a day to day basis. No one researches on those commodities prior to buying them. You don't ask your friends, read magazines or browse on the internet for advice when you buy a commodity. You see it, you look at the price, you look at the features, you look at the discounts and put it in your carry basket. That's it!
I believe a car is much more than a commodity. It is an aspirational good that one buys after due diligence. Even if you are very rich, you will still think twice before buying a car. So although I would love to have a detailed look at the car in my local Big Bazaar, I would still go home and do my research before buying it.
And after I have done my research, why would I go to Big Bazaar to buy a car? I would rather prefer going to a Tata dealership to sit down with the sales representative and haggle for discounts and finance schemes. This is especially true if you look at the target market of the Tata Nano.
What are you opinions? Are you ready to say "1 kilo Rice, 2 kilo Dal aur ek Tata Nano" ?