*This story is an advertorial.
This year the new Ford Focus RS launched to glowing praise from all sides. With five stars from What Car?, Car and Driver, CAR Magazine, Autocar and Evo along with a nine out of ten from Top Gear, it's clear that those in the know agree that the RS is now the hot hatch to beat.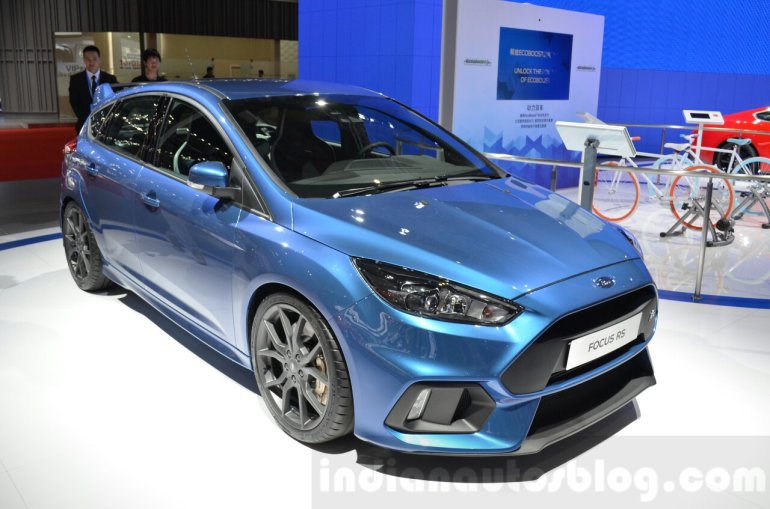 What's So Great about it?
This turbocharged beast boasts a 345 brake horsepower engine and a variable four-wheel drive system with four modes to change the feel of the drive. In all but Drift mode it handles more sharply than any of its rivals and Sport mode shifts the engine into a pleasing baritone and adds some weight to its well-balanced steering.
Along with standard infotainment options it features deep, track-ready part-leather seats and plenty of space in front, so its set up to provide an excellent driving experience. On top of all this it's reasonably priced as far as vehicles in its class go, which is why the RS has achieved such a cult status among those looking for sporty family cars.
Will the Fiesta Ever Receive the Same Treatment?
If you're thinking that something with similar specs but more in the way of a supermini would be just the car for you, you might be wondering if Ford's signature subcompact will be getting its own RS configuration in the future.
The short answer is 'no' and the reason why is simple. The Fiesta already has its own sporting variant and has done so since its fifth generation all the way back in 2004. The Fiesta ST features Recaro seats just like the RS and the current generation comes with a turbocharged EcoBoost engine. It also delivers the same smooth turning as its cousin and a smooth ride at high speeds, even if it is a little firm getting started.
Of course, the elephant in the room is that there is also an ST variant for the Focus. It is sportier than the standard model but it just doesn't deliver the same wow factor as the RS. There's no step up for the Fiesta; the buck stops at the ST and it looks like it's going to stay stopped.
How Do You Scratch That Itch for a Sportier Supermini?
Even if there's never going to be an official RS configuration for Ford's little hatchback, all hope is not lost. You can pick up a used Fiesta ST at a good discount from the retail price from Motorpoint and send it off to Mountune to be converted into the MR265 racing variant for around £4,500.
This will net you a significant boost in power and acceleration with a new hybrid turbo, and make the engine roar like a lion. You don't even have to worry about your warranty, as Mountune will leave it untouched. If you love the ST but want a little more fun out of your ride this is the way to go.