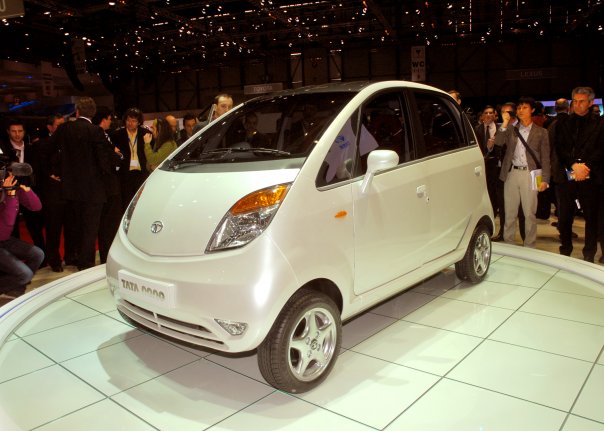 Tata Motors is going through a really bad phase with its Nano car. It's sales is dwindling despite being the least expensive on the market.
But here is some relief for the officials, as Theodore Huang, the Chairman of Teco Group is very keen to work with Tata Motors to introduce this little car in Taiwan
At an event organized by Tata Motors in Taiwan, Huang said,
It is such an economical and good car. Teco is studying the feasibility of bringing the Nano to Taiwan — either through a traditional dealership model or via local production. We are very interested in working with Tata Motors. It could mean [Teco] would manufacture some auto parts, re-engineer the car in Taiwan or serve as the dealer selling the Nano here. This is a vehicle that Taiwanese automakers can mirror the success of.
Theodore Huang was so impressed with this car that he came out of 20 year driving retirement to get behind the wheel of the Tata Nano for almost a whole day in Delhi, back in March this year.
The reason why Huang is so excited is because right now the cheapest car on the Taiwanese market is the Tobe M'Car which retails at NT$400,000. Even if the Nano is imported from Sanand to Taiwan, Huang said it would fall in the price range of between NT$150,000 (US$5,000) and NT$200,000 making it the cheapest car in Taiwan.
The only two hurdles right now are the pollution and the collision norms. Taiwan follows Euro V norms and the Nano does not meet that standard. But a Tata official commented that it is very easy to make the Nano comply with these new norms.
Source - taipeitimes.com