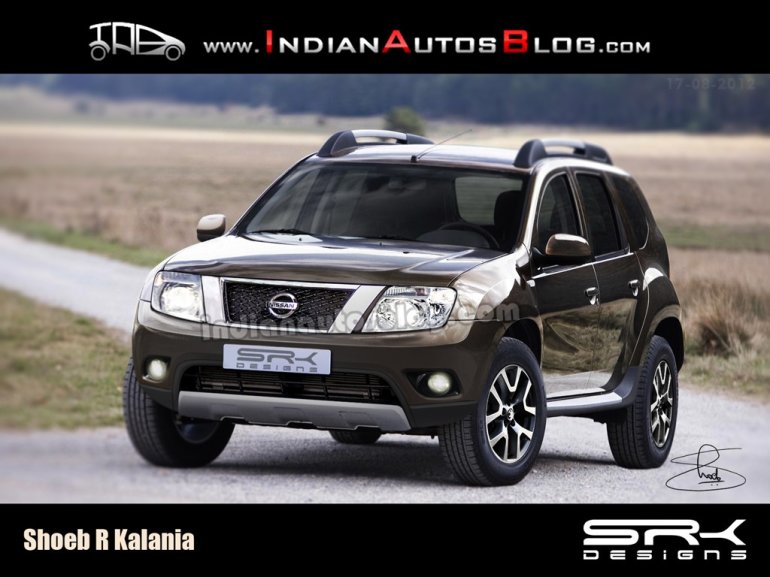 The Renault-Nissan alliance is one of the most successful partnerships in the recent years within the auto industry.
The component and platform strategy has mutually benefited both the companies. With India, the alliance pushed the synergy to yet another level, it's called the 'badge engineering'.
So Renault and Nissan not only shared components and platforms, but also the entire car, of course with a little visual difference to promote individual identities.
It goes without saying that the Pulse and Scala are essentially rebadged Nissans and Renault was the beneficiary here. The Duster is the first proper Renault this side of ten lakhs and had a phenomenal start. So Nissan expects quid pro quo in the form of rebadged Duster.
Mr. Takayuki Ishida, MD and CEO of Nissan India told Hindustan Times: "We will need more products and it would be across segments. We are very interested in the SUV segment and have many options globally. Duster has done very well in India and a vehicle based on it is definitely a prospect. We will look into that possibility"
Renault India, on the other hand, may not be comfortable sharing the Duster with Nissan fearing cannibalization and Nissan's wider spread of sales and service network. Currently, Renault has 55 dealerships across India against Nissan's 75.
Speaking to HT, Mr. Marc Nassif Renault India told: "The matter has not come up for discussions yet so the answer is no, we are not sharing Duster with them. We cannot rule out the possibility forever within the alliance but this will certainly not happen within the immediate time frame of at least a year."
As Renault fears, there is a strong possibility for Nissan eating into Renault's market share if the Duster gets rebadged but it'll be interesting to see how both the companies will differentiate, if that is going to be the case.
[Source: Hindustantimes.com]