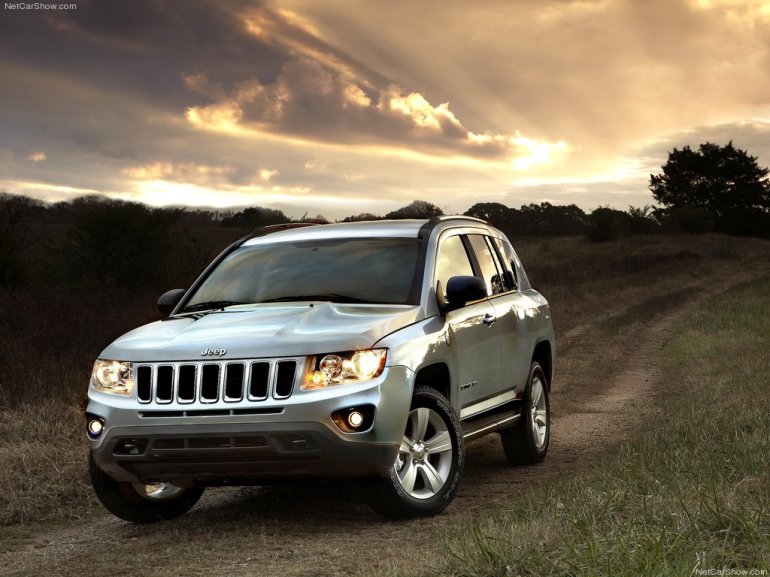 Jeep are deep in history. Being the world's first all terrain vehicle brand and the essential inventors of the SUV segment, its entry into India promises a lot.
Grand Cherokee is in the list for India and the Compass might follow next, but is it the next-generation Compass? The company is more careful with its models in new markets, because things cannot be taken for granted as in SUV loving America.
As for as India is concerned, the company may have several reservations in launching the Compass SUV because of the stiff competition in the segment. Next generation Honda CR-V and Hyundai Santa Fe will be here by the time Jeep arrives, and there are competent candidates in the fray too, notably BMW X1, and Audi Q3.
Nevertheless, there is a clear market for the brand and there is decisive acknowledgment also for it. Once priced competitively, they can make good numbers.
The next gen Compass sounds pretty good. It's going to be made on a new Fiat platform, shared by next-gen Liberty and a proposed mini Jeep, and is totally different from the existing Chrysler/ Mitsubishi architecture. It is a front-wheel drive based architecture and will see improvements in weight, fuel economy, and handling.
Fiat and Chrysler are finding ways to share technology in order to push their brands forward, and it is evident with the fact that a new 3.0-liter V6 EcoDiesel engine designed by Fiat will join the Cherokee line-up.
Fiat may also share a turbocharged four-cylinder engine with a displacement and power around 2.0 litre and 200hp respectively with the Compass.  The existing CVT is expected to be replaced by a dual-clutch six-speed automatic.
With such credentials,the next-gen Compass has the potential to surpass the class competition and may earn a good premium reputation in the SUV market.
[Note: This article is written by our intern Mr. Dhiyanesh Ravichandran]
[Source: Autoblog.it via Inautonews.com]