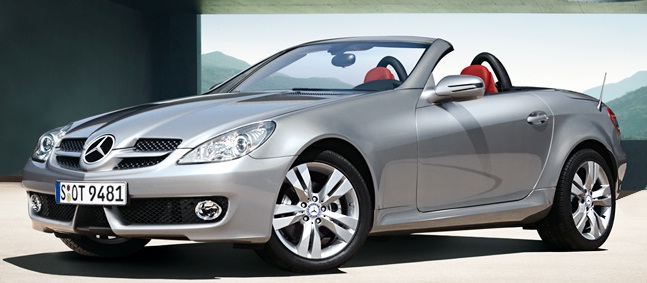 Do you want a Mercedes SLK? Can you play Golf? If not, then rush to your nearest golf club and get some lesson dude!
Let me explain:
Ever heard of hole-in-one? In golf, a hole-in-one is when a player hits the ball directly from the first start into the cup with one shot. How is it related to Mercedes SLK? You ask…here's how:
A 39-year-old businessman living in Gujarat played a rare 140-yard shot on the 11th hole and won the jackpot in the Mercedes Trophy Invitational Golf Tournament at the Kensville Golf and Country Club course recently. And the jackpot was *drumrolls* - A Mercedes Benz SLK!! That's worth a moollah of 75 lakhs just for one shot! What a fantastic day Mr. Businessman!
Parthiv Mehta (the lucky businessman) was ecstatic on the occasion (who wouldn't be) -
When such a prize is on offer, that thought always remains at the back of the mind. But when it finally happened, I just couldn't believe it
All of this happening stuff does make you think "Yea, life is unfair". Nonetheless, Congratulations Parthiv! IAB wishes you happy roof-down motoring for life.
Dad can I borrow your golf clubs ;-)
Source - timesofindia.indiatimes.com