BMW X6 test vehicles were recently spied near the Nordic region doing some winter testing. This gave rise to the speculation that BMW is all set to give the X6 crossover a facelift for 2012.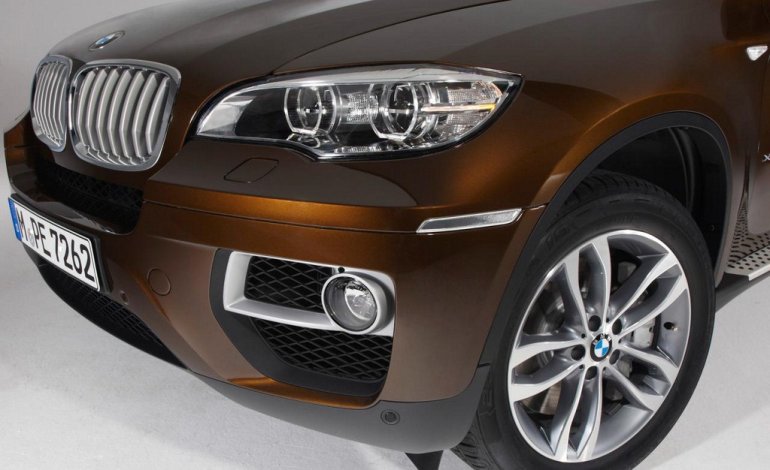 And yes, those speculation were definitely true because BMW has unveiled the 2013 X6 with minor by significant updates. Here is a roundup of what has changed in the new X6. Exteriors
Redesigned front bumper
Flat bottom, adaptive corona rings (like the new 3 series) along with an optional full LED headlamps.
Newly designed taillights with LEDs
New Alloys
Three new colours - Marrakech Brown metallic, Orion Silver metallic and Midnight Blue metallic
Interiors
The interiors have not been touched one bit. A few leather option have been added to the customization list.
Engines
A 'M Sport' option has been added to the list. This is not an X6M but a normal X6 with little more power. The M Sport package adds 15 hp and 30 lb-ft of torque in the six-cylinder model and 40 hp and 30 lb-ft for the V8. The M Sport packages also adds 20-inch wheels, black chrome exhaust tips and stainless-steel pedals
What about the X6M?
The X6M also gets updated along with the current lineup. It gets a slightly tinkered double kidney grille with different slats that angle in the lower section and redesigned headlamps. The adaptive LED headlamps are fitted as standard. More color choices and interior customization complete the subtle updates. No changes to the mechanicals of the X6M have been reported. It continues to be powered by a 4.4-liter twin-turbocharged V8 that smacks 555-horses at 6,000 rpm and 680Nm (501.5 lb-ft) of peak torque The 2013 BMW X6 will receive its world premiere at the Geneva Motor Show in March. Source:
CarAndDriver.com