Great Wall has chosen the 2017 Frankfurt Motor Show to debut in Europe, its luxury car arm WEY, showcasing the Wey XEV Concept. It previews a future plug-in electric crossover.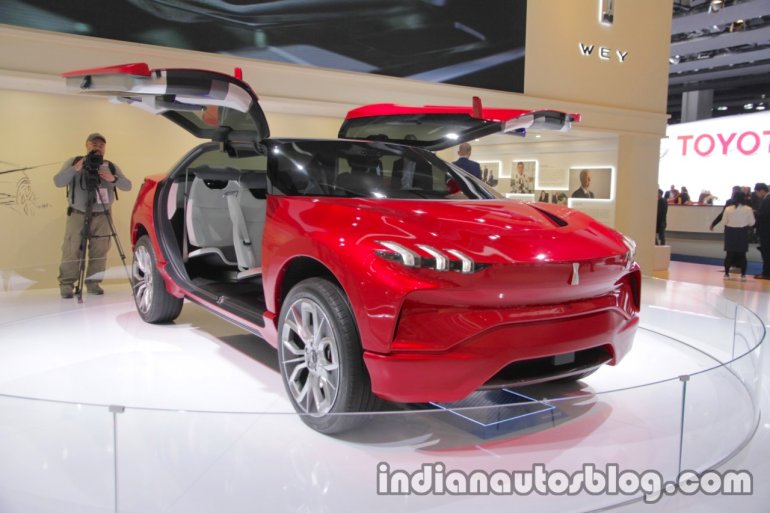 The Wey XEV Concept features wide gullwing doors that provide a passage into the cabin. The high riding crossover gets triple slat front and rear lamps and aerodynamically designed alloy wheels. Vertical air inlets are present towards the extremities of the front and rear bumpers. The exterior has been painted red with a black roof.
The front wheels are driven by a conventional IC engine, while the rear wheels draw power from an electric motor. Exact specifications have not been revealed. The engine and the electric motor can work independently or in conjunction giving the crossover all wheel drive capabilities.
The company says that the Wey XEV Concept is equipped with level 4 autonomous driving tech. It is capable of "unmanned functions" on the expressway and in urban environments. A variety of camera and laser sensors to detect nearby objects allow the vehicle to have driver assistance systems such as automatic cruise control, active lane change [assist], intersection processing, and other manoeuvring functions.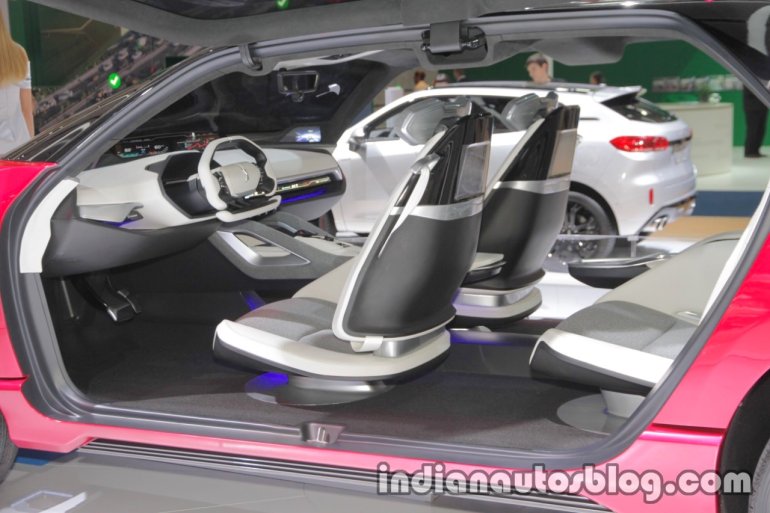 The car is also smart enough to handle unexpected situations such as road repairs and traffic maneuvering, claims the company.