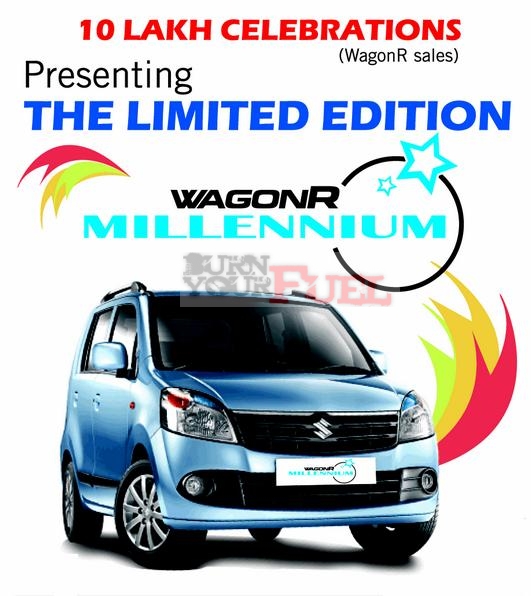 It's celebration time for Maruti Suzuki because the Estilo has achieved 2 lakh units in India and the Wagon R has already sold 10 lakh units since the original's launch over ten years ago. This clearly calls for some champagne and some stickered special edition models. And that is exactly what Maruti Suzuki has done.
Maruti Suzuki has launched special edition models of the Wagon R and Estilo to commemorate this special occasion. So what do you get in these 'Special Editions'?
In the Wagon R special edition, called as the Millennium Edition, you get:
• Reverse Parking Sensor PS-1
• Leather Seat Covers and leather wrapped Steering Wheel
• Rear Spoiler
• Body Graphics (of course)
• Bluetooth
• Body Cover
In the Estilo special edition, called as the Vogue Edition, you get:
• Vogue labeled seat covers
• Vogue labeled Floor mats
Since all of these accessories can also be fitted after market, we are also contemplating on an IAB edition Maruti Alto. Any takers?
Source - BurnYourFuel.com