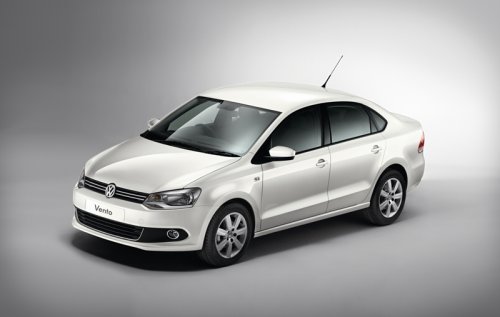 update - VW Vento has been unveiled. Stay tuned for more!
VW will unveil the Vento (Polo sedan) in Delhi today afternoon. The company is not expected to release details on the car's variants, prices or specifications. The car will hit showrooms during September-October 2010 prior to which prices and variants will be made available.
Sources tell us that the company will only use this event as an opportunity to showcase the Vento for the Indian media.
On the sidelines of today's function, VW will release prices of the 1.6-liter gasoline VW Polo hatchback. Prices are expected to start at 6.1 lakh rupees (ex-showroom Mumbai)
Stay tuned for a report with pictures and videos from the launch floor!