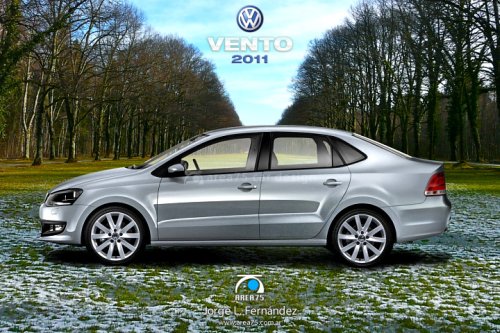 Talented Argentinian image manipulator Jorge L. Fernández has posted on his website a rendering of the VW Polo sedan (Vento) likely to be christened "Bora" in his country. The bigger difference however in their country, the TSI engines could feature on the brochure, whereas the Indian salesman will only be aware of the no-frills 1.6 petrol engine.
The Polo sedan is more or less a mini Jetta. It is smaller in size, has smaller engines and is less expensive as well.
The Polo sedan is mainly for the emerging markets like India, Brazil, Russia and other countries in South America. Given VW's lust for body styles, we expect two-door and station wagons to breed out of the same platform, not necessarily for the Indian market.
Source - Area75 Blog