Regular readers know that the Volkswagen Up! which will soon be launched in Brazil has secured five stars in the Latin NCAP test, making it one of the safest compact cars in the country.
The Up! has taken another test and came out as a class leader, according to new Brazilian reports. The compact hatch has achieved the best repair-ability CAR Group index among vehicles for 2014 by Centro de Experimentação e Segurança Viária (CESVI Brasil), an independent research organization.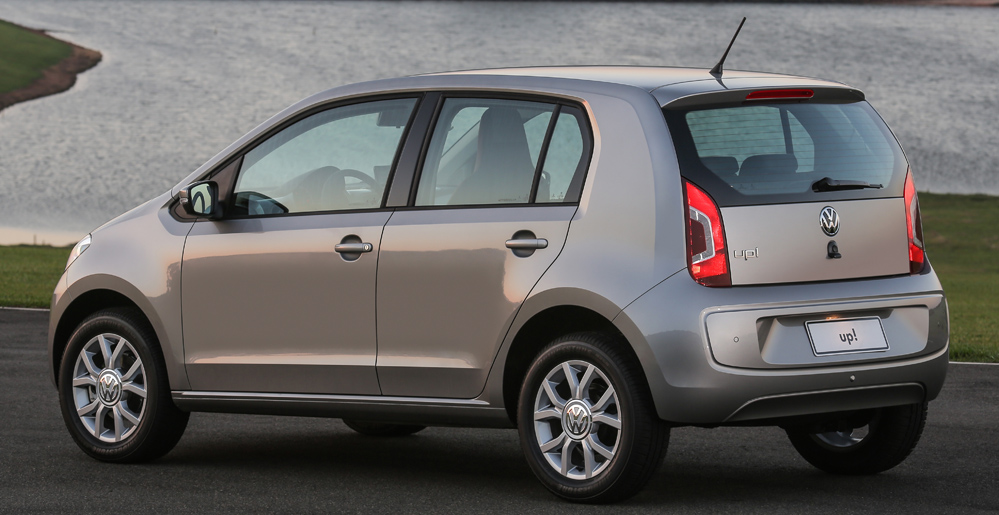 On the scale of 10-60, (lowest number indicating the least time and cost of repair) the Up! secured 11 points, giving it the title of the car with lowest repair cost in Brazil. Earlier the top position was held by the Toyota Etios with 13 points.
The results of the CAR Group test influences the insurance rates and policies. The crash test subjects the vehicles to face a 40% left frontal and 40% right rear impact at a speed of 15 kmph, post which the extent of damage and repair-ability is measured. The CAR Group index is generated based on the cost and time involved for the repair and replacement parts utilized. VW Brazil will start retailing the Up! by February or March. It will be launched in following versions - Take Up!, Move Up!, High Up! and Black, Red and White Up!. All models will be powered by a 1-liter flex engine that produces 83 hp, mated to a 5-speed manual transmission with a 5-speed auto box on request as well.
Official pricing for Brazil has not been announced, but it is expected that the base model will be priced around R$27,000 (approx. INR 7 lakhs).
2014 Brazil-spec Volkswagen Up! Images
[Source - AutoEsporte]