Brazil will be the next big market for the VW Up!. Over the course of this year, Indian Autos Blog has brought you reports and spyshots that tell how VW would make certain key changes to the small hatchback when it goes on sale in the South American country next year. This quite accurate rendering from Car Blog Brazil shows you the exact nature of those changes.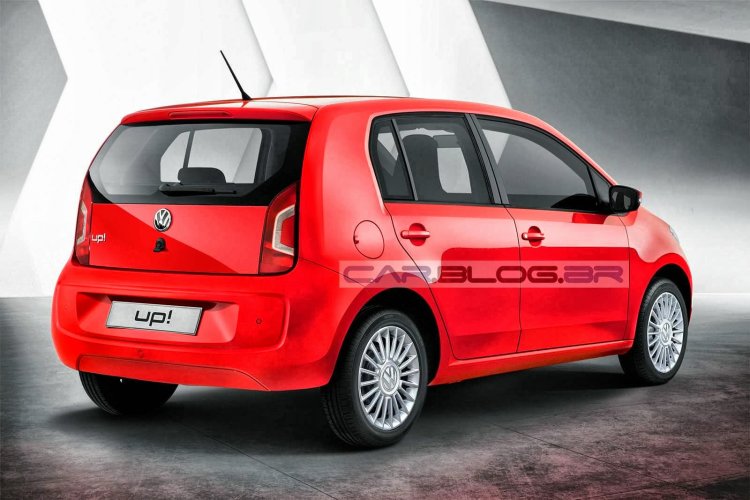 Firstly, the all-glass bootlid is replaced by a conventional steel tailgate, as initial market surveys have indicated that the perception of an all-glass tailgate is that of cost-cutting and not that of a design feature. There is also another perception that an all-glass bootlid may not be as durable as that of a conventional door.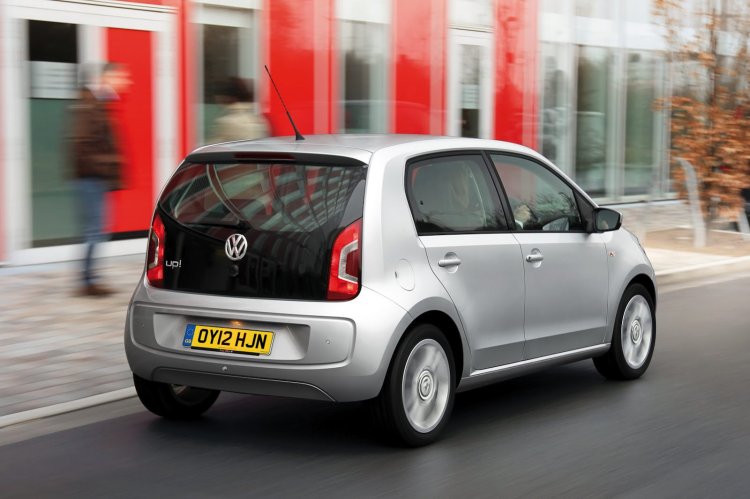 Though it may not be noticeable in a render, local media reports have suggested that the C-Pillars would increase in length and as a consequence, the boot space may also increase marginally. However, the front of the Up! remains unchanged.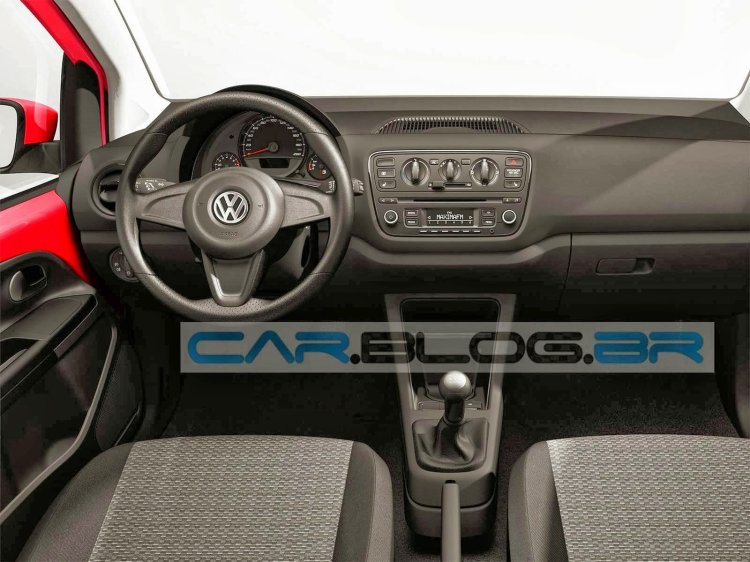 Inside, this rendering points to certain cost-cutting measures VW would resort to, for achieving a better price. The steering wheel for example is not the regular 3-spoke unit, but looks like a cheaper version of it. The dashboard would get black plastics, unlike the European Up! which gets body-colored metal inserts.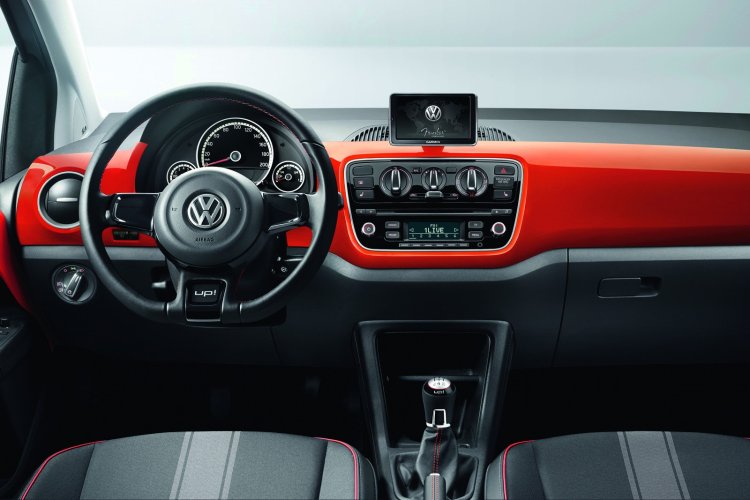 The new report states that the Up! would be launched in Brazil by the first half of next year. While it was scheduled for a late 2013 launch, certain unspecified mechanical problems identified recently in early prototypes have delayed the launch.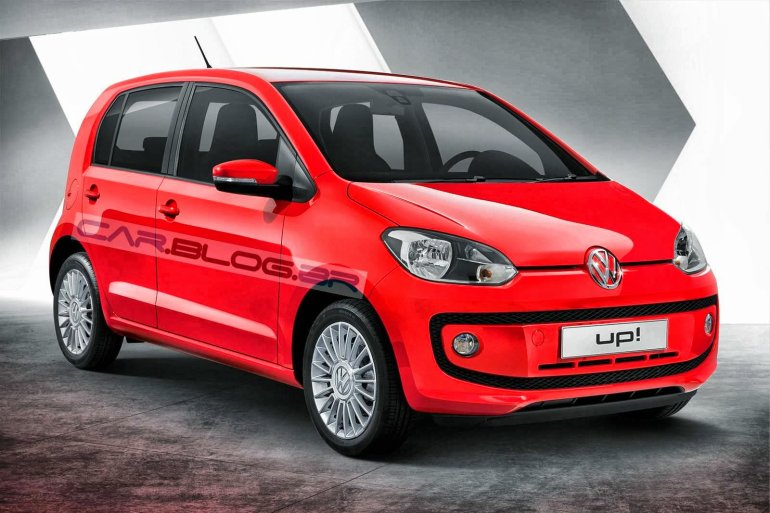 Meanwhile VW's Bratislava plant, which is currently the only production facility for the Up!, rolled out the 250,000th example last week.