News comes from VW's production facility in Bratislava, Slovakia, that the plant has just produced the 250,000th VW Up! The milestone car was a white groove Up! (one of the editions based on the Up!) and is bound to Netherlands.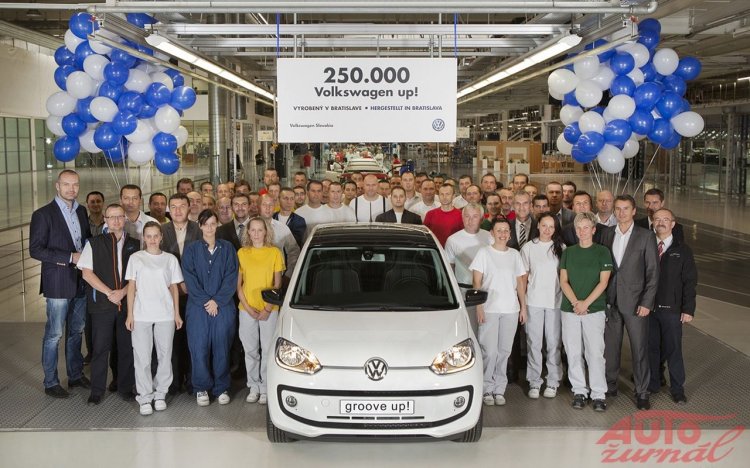 The Bratislava plant makes the Up! for European consumption and exports to markets such as Japan. Production of the Up! commenced in August 2011 and it has taken about two years to produce 250,000 cars. The facility makes the three-door and five-door versions of the Up!, not to mention variant extensions such as the eco-Up!, cheer Up!, cross Up! and groove Up!
The facility will soon also start building the e-Up!, that was world premiered at the 2013 Frankfurt Motor Show last month. The e-Up! is powered by an 82PS electric motor producing 210Nm of torque. 0-100km/h takes 14 seconds while the top-speed is rated at 135km/h. With a range of 150km on a full charge, the e-Up! is the most expensive derivative of the Up! with a price of 26,900 euros (INR 23.47 lakhs).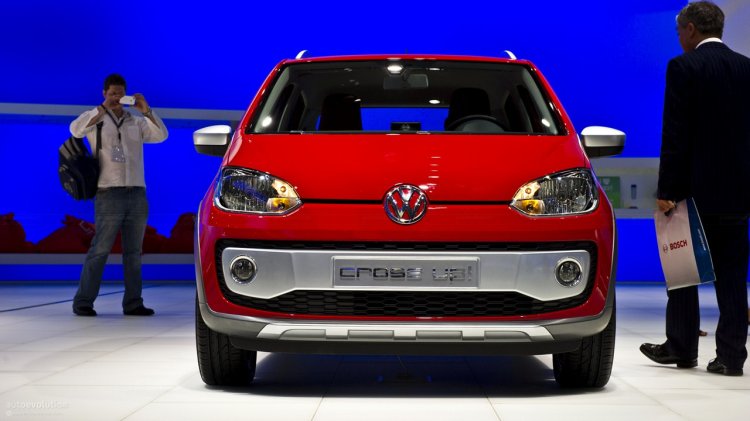 VW's Bratislava plant also makes the Skoda Citigo and Seat Mii, the badge engineered versions of the VW Up! Other models from the group that are produced here are the VW Touareg, Audi Q7 and the body of the Porsche Cayenne. While this plant may have enjoyed being the sole producer of the Up!, the small hatchback will also enter production in Brazil sometime next year.
The Bratislava plant was recently conferred the title "Safest VW Plant" among all the group plants (includes all passenger cars and commercial vehicle plants VW operates in Europe).